It is my great pleasure to announce the newest expansion to come to Dragon Saga
SEPTEMBER 1st
...
New Origins: Into the Darkness!

A great darkness has covered the land of Dragon Saga and the world as you knew it has changed. Continents have shifted and a whole new race, Dragonkin, have appeared to help the Dragon Fellowship during their darkest time.
Will you rise to fight this Darkness?
Are you brave enough to challenge Elga, the Dark Dragon Lord?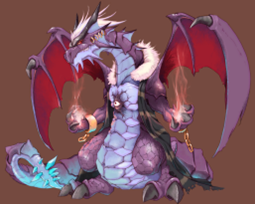 With the coming update are several game Balances that will come into effect. These changes have been part of an ongoing discussion with Gravity Games, based on feedback collected from you, the players.
If you have any feedback you would like to provide us regarding these changes or other changes please post it here.
Game Balances
Skill Changes:

-Aim Rate Soulcraft Options will be doubled for accessories.
-All Fire and Water Guardian Set items will be changed back to their previous stat bonuses that were originally received during THQ*ICE. The changes to the new bonuses was a bug.
Fire Guardian Set:
Fire Guardian Helm
Fire Guardian Top
Fire Guardian Bottom
Fire Guardian Shoulders
Fire Guardian Gloves
Fire Guardian Shoes
Fire Guardian Backpack
Water Guardian Set:
Water Guardian Helm
Water Guardian Top
Water Guardian Bottom
Water Guardian Shoulders
Water Guardian Gloves
Water Guardian Shoes
Water Guardian Backpack
Due to the amount of time it has taken to correct this bug, we will be offering all player that currently own a piece of the above gear,
2 W-Coin, 8 Soul Box (contains 999souls), and 2 50g Pouches
per piece of gear currently on the character.
Character must have items in inventory to received these items. Equipped and pieces in Vault will not earn these items.
Production System:
(More to be addressed during New Origins Update)
- Soulcraft (Option) Expander modified to not be applied in PvP Areas (PvP, Battlesquare, Emporia). The display will still show the Option Expanded rate in these zones, but the function is disabled.
- Result of Soul Extractor Capsules to show the correct stat after the Soulcraft Option has been extracted from an item.
Also many have asked why we have delayed our update to other partners, the reason for this is they have broken the update into two chunks. However we have decided to release this patch as one big one instead. Allowing players to taste both the Twin fighter and the Shaman.
Trailer: