Hi Midgardians,
Something has been brought to our attention recently and we would like the community to be aware.
We've received many tickets regarding this, and it appears that many players are not aware that
the purchase of Game Items or Zeny for real money is unauthorized, unsafe and will lead to account suspensions.
This is a very serious offense. Buying from these RMT Gold Sellers not only harms the RO2 community, but it also encourages these people to continue performing more illegal activity. Not only will these sellers be suspended, but you will also be suspended or have your account wiped if you purchase from them for directly violating the RO2 User Agreement.
We also need your help! If you see a RMT Gold seller in game claiming to sell Zeny for real money (refer to example/ screenshot below), please send a ticket to notify Customer Service (link
here
) so the appropriate actions can be made.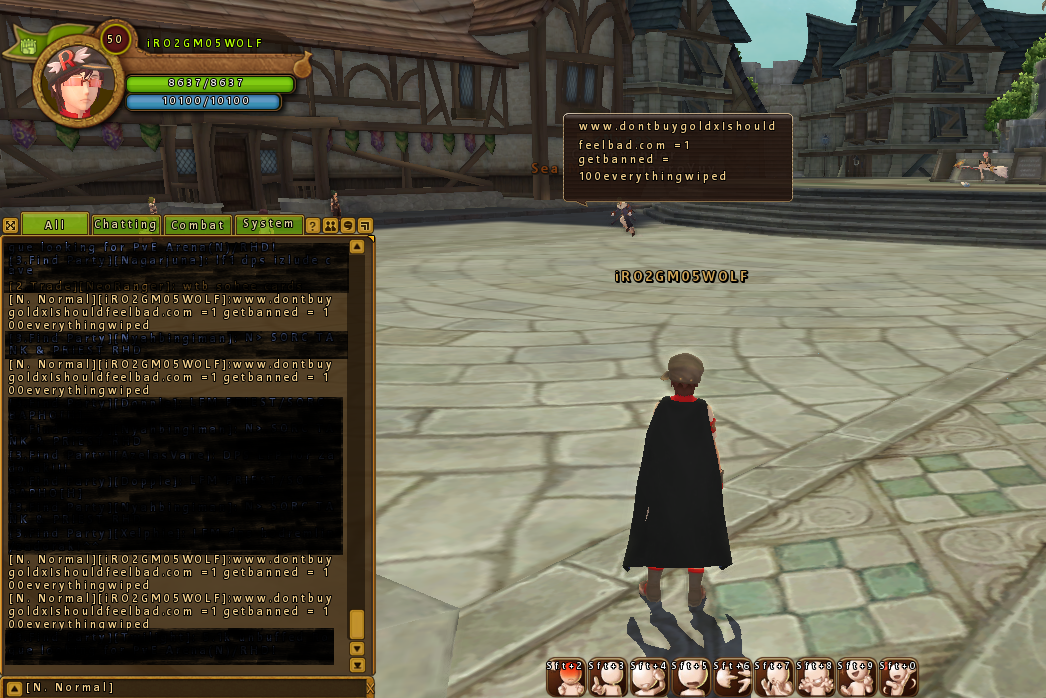 Thanks everyone and Happy Playing!