I think everyone can agree on one thing about leveling Homunculi, that it sucks! There is no real guide on where to level your lovely companion, yes that slug-type Vanilmirth too, so I'm going to start this guide in hopes to help you, the reader, out in getting to your goal of achieving levels on your homunculus. This guide will just have a rough draft-esque on where to level, for now. This will hopefully get players to go to maps with other players to have a good respawn rate at each map listed below to ensure a smooth, progress-that-you-can-actually-see leveling experience. Since that there is more people now, hopefully we can get things to be better for our AFK Pets.

By the way, if anyone wants to give more map options on where to level, I will gladly add it to this post.


1 - 5
Not necessarily a hard thing to achieve when you first Call your Homunculus.

You can easily gain these 4 levels in one map south of Prontera




Kill everything that you see with your homunculus.





But don't let your Homunculus touch:




5 - 11
Another easy few levels for your Homunculus, whether it has a killing skill or not.

Head to one map south of Payon, either by walking or Kafra Teleport Service.




There you'll encounter some of the same monsters as above, but your main targets are:




Monsters to evade are creamies again.




11 - 20/25
After getting level 11, or higher if you chose to stay there, go back to Payon and head east this time, ending up in this map.




Kill Spores, Boa, and Wormtails.






This is where patience will have to start developing, from here on out levels won't fly in so quickly, and the "AFK Period" will start.

20/25 - 60/99
Depending on what level you stopped killing in Payon Forest 08, we will head down to the famous AFK Spot: Ant Hell.

Why do we go here so late you ask? It's because anything below 18, your homunculus will just not have enough power and hit to fully have a nice EXP flow, thus, killing "weaker" monsters will be better until you hit 20+. And also, the ants will just feast on your homunculus if it tries to attack ants, and won't even be strong enough to take down the mighty Familiars...




Of course, this map is really famous for its inhabitants: Ant Eggs. Along with multiple types of ants.






This is the one level range where 1 more map needs to be discovered for, Ant Hell is ALWAYS packed down with Chemists and never have room for more people to come and level at. I think Poring Island will be a good substitute for Ant Hell, as it is filled with Poporings and Marins, but I've always been the only one there whenever I tried it out so I can't say if it will be a contender for a good spot or not, plus the mini-bosses might be a problem, especially Ghostring...

60 - 99/First AoE of Homun S
The next two maps are the alternatives to achieving 99 on your homunculus other than Ant Hell, it has been famous for AFK Leveling, even in pre-renewal, and still lives on to be one of the best spots to level a Homun. So if you think your companion can handle the monsters in these two maps, go on ahead.

Recommended levels are 60+, but if your homunculus is having problems down here, let me know, and I will up starting level, so that newcomers wiill not waste time trying to go back and forth, especially non-vips...

Orc Dungeon 01




These inhabits the map:





Orc Dungeon 02


It is inhabited by:







It can be a tiny bit dangerous if the Chemist isn't that high leveled because of these guys:




One can stay in Orc Dungeon for a while, or at least until they find it really slow and unbearable.



From this point out

you can decide on where to level since there are multiple maps that you can try out, you can stay in OD1 or OD2, get a couple more levels in Ant Hell, or try out one of the following maps. You can decide on when to leave the maps, if it is working out very well for you, stay, if not give the other maps a try. Most of the maps will require your S's AoE skill, or at least FIRST killing skill.



99(Early Stages of Homun S) - First AoE Skill (

Non - AFK )

Suggestion by Alaska
Head to Brasilis Field, and kill everything on sight. Mob and tank for your companion and let it kill them.




Monsters in this map are:







Homun's First AoE Skill - XXX (non-afk)
This map is very good for mobbing up and letting your Homun S use its AoE Skill.
Brasilis Dungeons will require you to finish this quest [ http://irowiki.org/w..._Entrance_Quest ], it is not that difficult or too long of a quest for its reward.

Brasilis Dungeon 01



Your main focus of attacking are Piranhas, others are merely an inconvinience/distraction since they are not aggressive, and they yield little XP for Homunculus. But you should also give some on attacking and killing Iaras, while they are not aggressive, they give a good amount of XP, but that is for you to decide...




Again, the other monsters should be ignored because of the little XP it gives, but that is just my opinion, you can kill them if you want...






Brasilis Dungeon 02



This map will have the same monsters as the previous level of the dungeon, but in different amounts. Also, this map has an MVP, a simple Fly Wing/Teleport can get you out of the way though since you are not AFK'ing down here.





110 - XXX
No good spots is really known yet for fast-leveling as Homun S, but one map is gaining popularity, and that is Juno Field 07, the map outside of Juperos.




It has these monsters: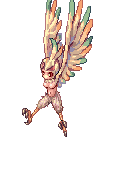 I have no experience in this map myself, but from what I read/heard around the forums, it can easily be handled by a Homunculus S that has access to its AoE Skill.


Well that about does it for this guide, hopefully it will shine some light to where to level and whatnot. Please, PLEASE, give some suggestions on some other maps than what I have listed here, and I will put it into this post, granted that you give the tactics on what to do in those maps, ie. mob, AFK or non-afk, avoid some monsters, etc...

Thank you for reading

Edited by SirDillhole, 24 December 2012 - 02:30 AM.