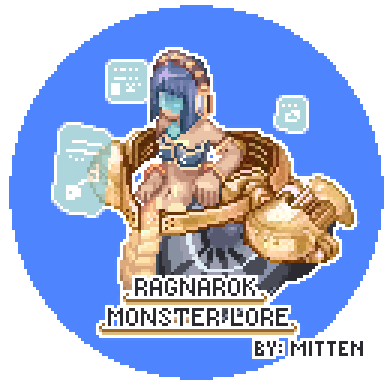 This Thread is listed under Ragnarok Monster Lore
Redirect to Original Thread:http://forums.warppo...__fromsearch__1
Ragnarok Monster Lore : Metaling

(under construction)

Metalings belong to the Poring Family. The general shape of a Metaling is similar Poring but with different element. Metaling have a pair of "cross screen" eye that resemble a machine display and a cable attach to its body. Its body resemble that of a liquid metal. Metaling move by bouncing up and down and can attack by propelling themselves at other monsters (or, more commonly, at players).
Metaling are much more stronger than most of its relatives and can kill a 1st job with ease. But like most of its relatives , Metaling is a passive monster.
Metalings, were made from the blood of living machines that were believe to be called "Gigantes."Metaling is still like those other hopping blobs of gelatin in that they'll swallow whatever might be lying on the ground.