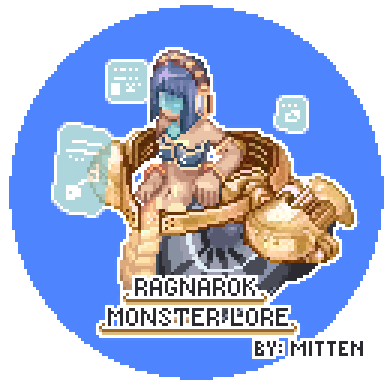 This Thread is listed under Ragnarok Monster Lore
Redirect to Original Thread:http://forums.warppo...__fromsearch__1
Ragnarok Monster Lore : Eggyra

A weird robotic egg looking thing that waddles when it walks. No one knows where these things come from.
It can be seen in numbers in Payon Cave. No knows how it got there in the first place.
Eggyra have a pair of red eyes. Its shell is thick and firm as much as the one of Peco Peco but hollow on the inside.
The Shell is seperated to two section , the top part which consist of a pair of two red eyes and the bottom part which consist of a pair of its leg. Both of the section is not connected physically to each other , but somehow there is an invisible connection that connects between the two section. The seperation between the two section creates a mouth like appearance for Eggyra, although the "mouth" has no known use or purposes. From the mouth it can be seen that the inner part is hollow.
Both Section of the body, Upper and bottom continuesly rotate on an oppsite direction to each other. Despite the constant rotation , the eyes and the leg position does not change.
There is no known history of the origin of Eggyra.
It is just wandering about the dungeon or somewhere else without any purpose.
Some says that the Sage made them as a target practive for warriors in training. But the truth is still unknown.