Notice_header.jpg 63.55KB 1 downloads
It's time for another art filled contest! As most of you know, Dragon Saga is filled with a myriad amount of cute/awesome pets~ BUT we were thinking... we want to see more! Who doesn't want to see Port of Winds covered with a variety of pets! It's your chance now to show off your drawing/art skills by creating the next new cutest/awesome-est pet for Dragon Saga! Expend your imagination and think of a different version of a current pet or a completely new pet! Not only be the envy of your peers with your awesome art skills but your pet could also be put in-game as well!*
Contest Deadline ::
The Contest starts November 20th, 2013 and the entries will not be taken after December 11th, 2013!
How do I submit my entry ::
Please create a new thread with the subject line being In-game name costume name. (EX: AgentMeow's Pet 2013)

In the thread please include the following: Pet Name, Description of how you would verbally describe your new pet, any stats you would like to see on the pet.

Pets must be ORIGINAL design, but inspiration can come from anywhere. (Please do not submit Copyrighted work, Dragon Saga related material is fine for inspiration but drawing must be original)

Drawing of pets must be from at least three angles (front/back and side view), and in color.

You can submit as many entries as you would like, however only one entry can win.

The larger the image is the easier it is to see the detail, hand drawn is fine, but must be scanned into a computer pic format (jpg, png etc). We do have photoshop so PSD can be accepted. If you are a 3d minded person and prefer to work in that mode, please just take a system screenshot of the model in the program and use the photo as the basis for judging.
What can I win ::
If you are in the Top 10
X2 Pet Food(30 Day)

500pts worth of Item Mall Prizes
The Top 3 Designs will win
If and when the pet is created you'll receive a free pet that you created!

(Just for 1st place.)

X3 Pet Food(30 Day)

1200pts worth of Item Mall Prizes!

Free Pet of your choice!

(Restrictions may apply)
Voting will be done just by the GM team and Gravity team. This will be done to avoid drama.
(If you are found submitting different entries on different accounts or any ill-mannered doings, you will be disqualified)
Close one but your winners are...
1st. Aoiru from MiMikuChan!
2nd. Chocolate Donut King! from timegottovroom.
3rd. Kato from Luckyin.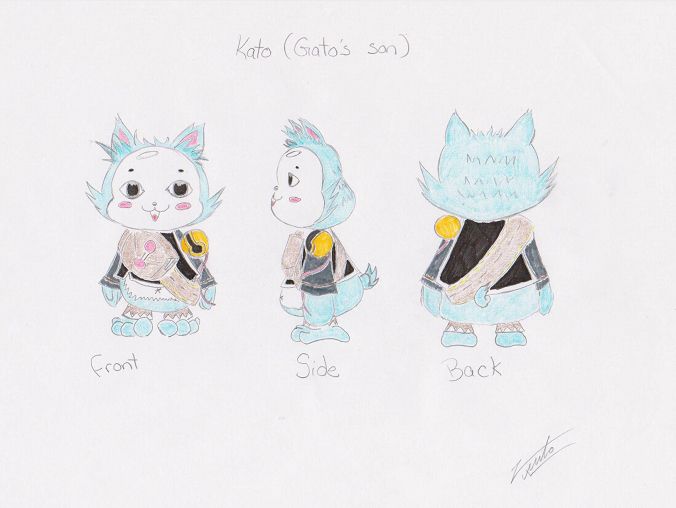 Congrats to everyone who participated! Expect a PM from me soon~