WELCOME TO THE "EINHERJAR" GUILD RECRUITMENT THREAD!!
Vér gildir fram þeir sá er hǫfðingi
"We feast on those who rule"
About us: "Einherjar" is a guild that focuses on reaching as far as possible in the game whether it be in quests, levels, PvP, PvM, ET, or WoE. We want to explore the game to its fullest and everything it has to offer. Our focus is as a group rather than individual so it's not uncommon to see us waiting until the other person catches up in level, or going so far as creating alternate characters just so they have someone to party with. We share our knowledge of builds, quests, leveling spots and the like among each other to help progress. We're a very social guild so getting along with everyone is a must, we treat each other like family. We hope to see you be a part of our family too!
Find us at Prontera, South of West gate!
Prontera(48, 143) Follow the Pink Triangle. Hint: We're by a tree.
Requirements:
Level: 90+ (We accept all levels but it may be hard for you to find a party with our average range being above 85 trans)
Language: A general ability to speak the English language is required just so we can convey our thoughts properly, but we aren't looking for English majors or anything.
​Behavior: Must be social and get along with every member! This is a very important consideration in our recruiting, we want to avoid drama, this is just a game, we should have fun with each other.
Retention: Once in the guild there will be a 10 day trial period to check if you're active and if you meet the basic requirements to be our guild member.
Tax: Upon Request Only.
Application Format:
IGN:
Level:
Class:
New/Veteran/Returning Player:
Gender:
What do you want out of the guild?
What's your Timezone and when are you normally on?
For any further inquires please message ValeyardII, Seraphic Charm, Ultimatespirit,
We use Discord for guild events.
Join our website!
Members registration is a must after being accepted!
Credits to MalinoeHades(https://www.facebook...nabeta/?fref=ts) for the awesome picture of our Executive members~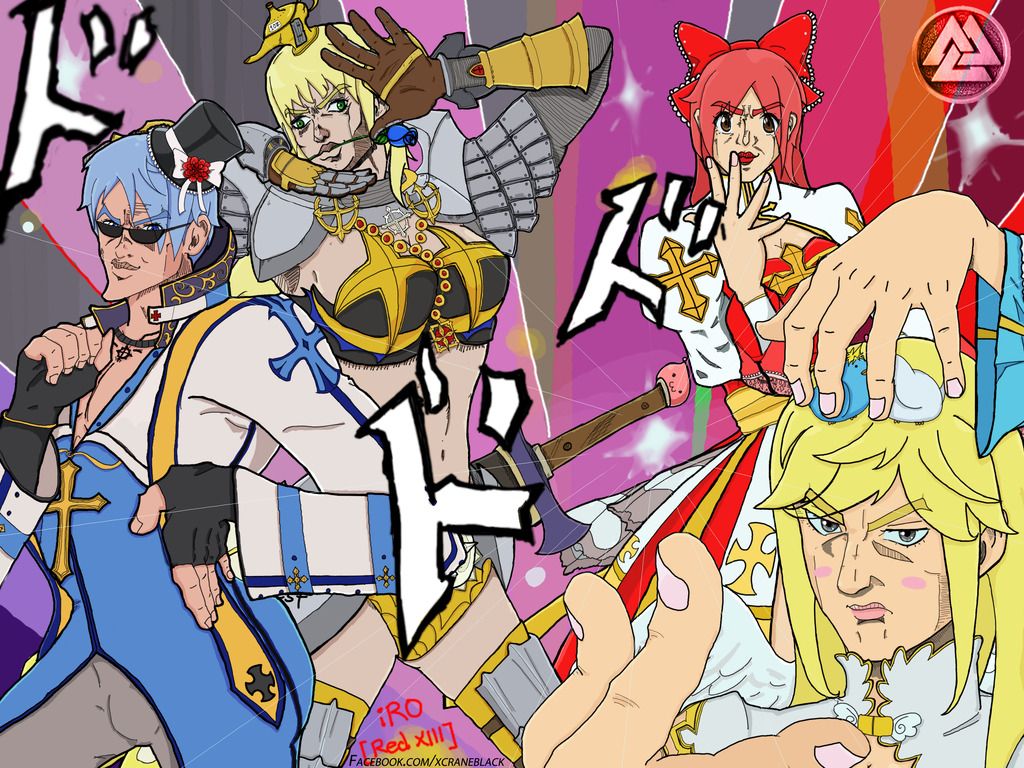 Thanks to [Red XIII] (https://www.facebook.com/xCraneBlack/) for the silly fanart!
Edited by Makarov009, 22 January 2017 - 09:40 PM.