Listen up Brother! On Sunday, August 3rd the Wrecking Crew guild is challenging all comers with a single goal: to break their castle during WoE 2.

They have said, and I quote:
Aaron and GG, WP are so confident in Wrecking Crews abilities that we have come here to challenge the
entire server to break us!
To this end they are offering these fabulous rewards to the first guild who can break the emperium:
7000 bombs
7000 Acid sets
10000 Blue potions
1000 Glistening coats
500 EDPs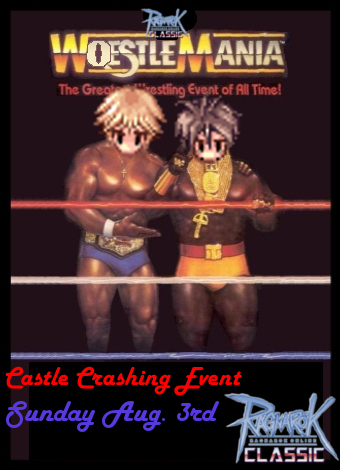 Will you let this challenge stand unchallenged? Will you let this emperium remain unbroken? We will see what happens on that Sunday!
This invitation is open to all guilds on classic for the WoE on August 3rd.