Hi there everybody! With the end of the year coming up I thought it would be good to have a winter themed loading screen event to replace the excellent Halloween ones we have in right now.
Deadline: December 18th, 11:59pm Pacific time
Theme:
Gift Giving in Rune Midgard OR Monster New Year's
Rules:
1. Must be a new art, previous artworks cannot be accepted. Must be wholly created by the submitting artist.
2. Only artist produced works can be submitted, no commissions please.
3. Prize will be secret until the deadline has passed.
4. The best 17 selections will be turned into loading screens on the maintenance following the event deadline.
5. Resolutions: 1280x960 4:3 aspect ratio png file. It will be downscaled when we put it in the game but for the sanity of the High Rez loading screen fella better to submit with a higher resolution
6. Like with Iron Chef, the entries that reflect lots of effort and best use of the theme will be more likely to be selected.
An example from last year: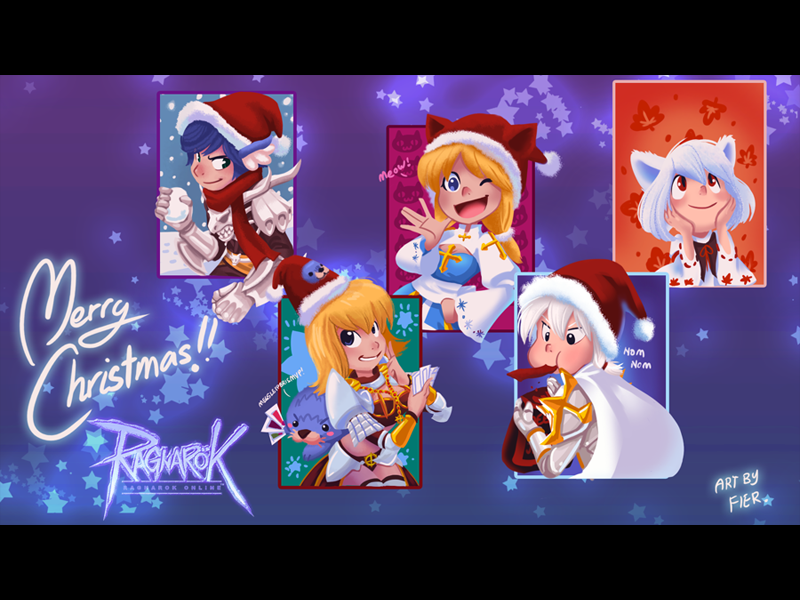 Thank you so much for your time and talent, good luck!