Patch Notes v622

Bug Fixes
Corrected issue causing Siphon Trap's effect to apply to allied targets when triggered.
Updated Siphon Trap skill description to match the intended skill effect.

Update on connection issues: We are aware of the current latency and disconnection issues some players are experiencing while playing in groups, and are continuing to narrow down the source of the issue. We appreciate the community's feedback and encourage you to report any new information that may aid us in reproducing the issue here.

Lucky Spin
So spooky, much scary, good costumes, very Halloween!
Pumpkin Knight Costume

New!

Black Widow Costume

New!

Alien Costume
White Ninja Costume
Cowboy Costume
Fire Fighter Suit
Doctor Costume
Viking Costume
Spartan Costume
Noblesse Oblige Set
Beta Mach G-42
Beta Mach O-42
Beta Mach P-42
Beta Mach R-42
Beta Mach S-42
Beta Mach W-42
And until the end of October, we will be providing unlimited Lucky Spin shuffles for everyone! Wow!

Premium Account
The Halloween Premium Daily Box can now be earned all throughout October.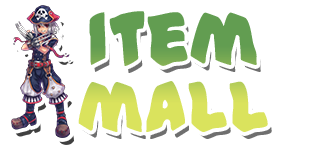 Specials > Event
Hebarn's Box of Scary Stuff

Coffin of the Undead (50% EXP / 75% Drop Rate bonus throughout October!)
Supercharged Empowerment Shard (3) (

New!

Increases Paradigm Rune grade by +3 on successful empowerment attempt.)
Blue Jellybean (100)
Chainsaw
Akram Storage Coupon (20)
Venurune (40)
Saturune (40)
Mummy Face
Devil Horns
Scream Mask
Arua's Blessing (2)
Pumpkin Wings

Enchanted Box of Spooky

Soul Crystal (10)
No Fee Storage Coupon (5)
Box of Red & Blue Jellybeans (1)
Box of Enchanted Stones (1)
Enchanted Sagittarius stone (1)
Re-Roll Hammer (10)
Testimony of Retraining (1)
Black Cat Hat
Night Vision Goggles
Gas Mask
Mini Black Seraph Wing
Mini Seraph Wing
Mini Worm Dragon Wing

Heburkal's Pet (Permanent)
Heburkal's Pet (7 Day)
Arachnid (Permanent)
Arachnid (7 Day)
Kera's Pet (Permanent)
Kera's Pet (7 Day)
Werewolf - Halloween Costume
Witch/Warlock - Halloween Costume
Zombie - Halloween Costume
Devil - Halloween Costume
Frankenstein - Halloween Costume
Mummy - Halloween Costume
Vampire - Halloween Costume
Love Story Costume
Storybook Costume Package
Tea Party Costume Package
Fairy Tale Costume Package
Fable Costume Package
Bundle of Trick or Treat Halloween Box
Trick or Treat Halloween Box
Tombstone Shop
Gravestone Shop
Pumpkin Wings
Magic Pumpkin Shield
Mummy Face
Scream Mask
Chainsaw
Witch's Chin
Witch's Nose
Captain's Booty, Box of Ribbons and Sapphire Lucky Box are no longer available for purchase.

Halloween Event
Halloween is drawing near, starting on 18th October, and runs through to 31th October. Keep an eye out on your local graveyard for more details soon!