Patch Notes v625

Bug Fixes
Corrected issue preventing [Valor Skills] Greyson from displaying class skills for sale.
Update on connection issues: We are pleased to inform you that a resolution to this issue is being worked on and will likely be applied during our next maintenance. We appreciate your patience and understanding during this time!

Festival of Thanks Event
Thanksgiving season is upon us, and our annual Festival of Thanks event begins on 13th November, running through to 1st December. More information about the Festival of Thanks event can be found here.

Help A Noob! Leveling Event
In the spirit of the season, Help A Noob! event bonuses are back, running from 11th November through to 15th November. Now is the time to help out those newbies! More details about our Help A Noob! event can be found here.

Lucky Spin
Brrrgh~! It is beginning to get chilly around here...
Autumn Vintage Clothing
Kojin Costume
Raijin Costume
Tenjin Costume
Charming School Uniform
Blue Cadet Outfit
Brown Cadet Outfit
Warlock Costume
Amber Howling Wings

[New!]

Sapphire Howling Wings

[New!]

Emerald Howling Wings

[New!]

Amethyst Howling Wings

[New!]

Ruby Howling Wings

[New!]
Premium Account
The Halloween Premium Daily Box is no longer available.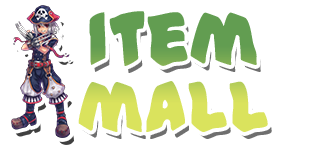 Specials > Event
Chicken Monster (Permanent)

[New!]

Chicken Monster (7 Day)

[New!]

Box of Thanksgiving

Mini Black Seraph Wing
Mini Seraph Wing
Tuned Chaser Engine
Snowman Shop Coupon (4)
Plaid Fedora
Gold Bar (2)
Plutorune (8)
Venurune (40)
Akram Storage Coupon (20)
Blue Jellybean (100)
Damage Booster (30)

Box of Giving

Blue Octopus
Red Octopus
Military Backpack
Box of Enchanted Stones (1)
Nepturune (2)
Gold Bar (10)
Perfect Repair Hammer (10)
Arua's Blessing (2)
Trainee Medal (1)
Soul Crystal (10)
Specials > Seasonal
Autumn Holiday Lucky Box

Red Jellybean (100)
Damage Booster (30)
Defense Booster (30)
Speed Booster (30)
HP&MP Booster (30)
ROSE Teleportation Ticket (20)
Gold Seraph Wing
Perfect Drill (1)
Moldie
Specials > Limited
Hat Gift Box

Succubus Wing Hat
Aqua Fins
Sleeping Cap Black
Sleeping Cap Blue
Sleeping Cap Green
Sleeping Cap Orange
Sleeping Cap Pink
Sleeping Cap White
Headphones Blue
Headphones Purple
Headphones Teal
Halloween themed items and Sigil of Brilliance are no longer available for purchase.