Patch Notes v628

Anniversary Event
ROSE is proud to celebrate its 11th year of service! We thank you, our amazing community, for being a special part of our universe and look forward to the next year of magic that awaits us all. Rumor has it that a mysterious yet familiar island is set to make an appearance on 3rd December, until 31st December. More information about our Anniversary event can be found here.

Lucky Spin
Time to put on some extra layers, and our talented community members have got you covered with their fabulous winter attire:
Winter Polar Costume

[New!]

Elegant Winter Costume

[New!]

Festive Christmas Costume
Jolly Holidays Party Costume
Merry Holidays Party Costume
Rudolph Costume
Snowman Costume
Vanilla Gingerbread Costume
Cocoa Gingerbread Costume
Gingerbread Costume
Festive Fairy Wings

[New!]

Wings of Fire
Wings of Ice
Wings of Nature
Scuba Moldie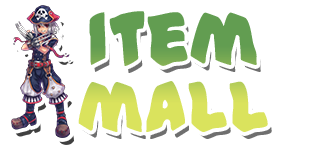 Specials > Event
Merry Christmas Box
Christmas Gift
Present Box
Blue Santa Costume
Christmas Cheer Outfit
Christmas - Santa Suit
Christmas - Elf Suit
Christmas Cart
Rudolph (7 Day)
Rudolph (Permanent)
Dasher (7 Day)
Dasher (Permanent)
Dancer (7 Day)
Dancer (Permanent)
Prancer (7 Day)
Prancer (Permanent)
Vixen (7 Day)
Vixen (Permanent)
Comet (7 Day)
Comet (Permanent)
Cupid (7 Day)
Cupid (Permanent)
Donder (7 Day)
Donder (Permanent)
Blitzen (7 Day)
Blitzen (Permanent)
Sword of Holiday Cheer
Snowman Mace
Shield of Cheer
Broadsword of Holiday Cheer
Holiday Cheer Spear
Gingerbread House Axe
Holiday Bow
Holiday Popper Gun
Holiday Festive Launcher
Staff of Holiday Cheer
Peppermint Wand
Magic Tool of Spearmint
Gingerbread Claus
Dual Gingerbread Men
Candy Crossbow
Specials > Seasonal
Winter Box
Arua's Winter Adventure Box
Hebarn's Winter Domination Box
Autumn Holiday Lucky Box
Thanksgiving themed items and 180 Days Premium Service Coupon are no longer available for purchase.