To moderator team, please move this thread to KRO/JRO translation station
Best regard and thank you.
=====================================================
1. http://ragnarokonline.gungho.jp/campaign_event/campaign/omoroku2016.html
Fun Statistical Information of the year 2016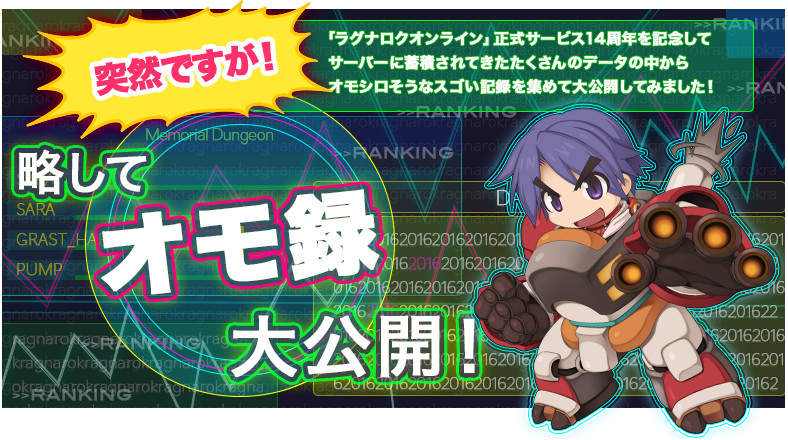 These info. has been recorded since January 1st, 2016 until around November 30th 2016
The most played instance dungeon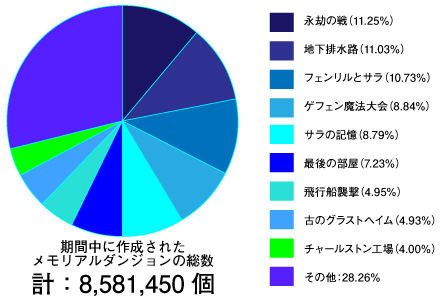 Over 8 million times were created by the players for entering instance dungeon
1st : War of Eternity (永劫の戦 - ROxLoVA crossover) 11.25%
2nd : Malangdo Culvert 11.03%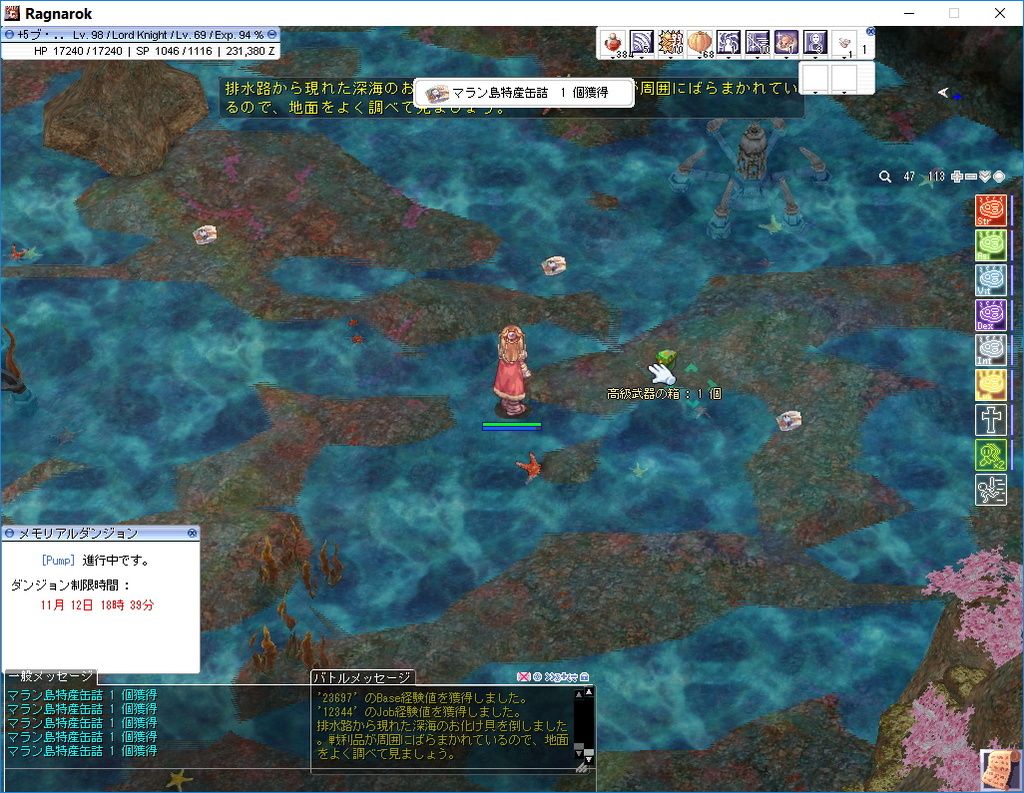 3rd : Fenrir & Sara 10.73%
4th : Geffen Magic Tournament 8.84%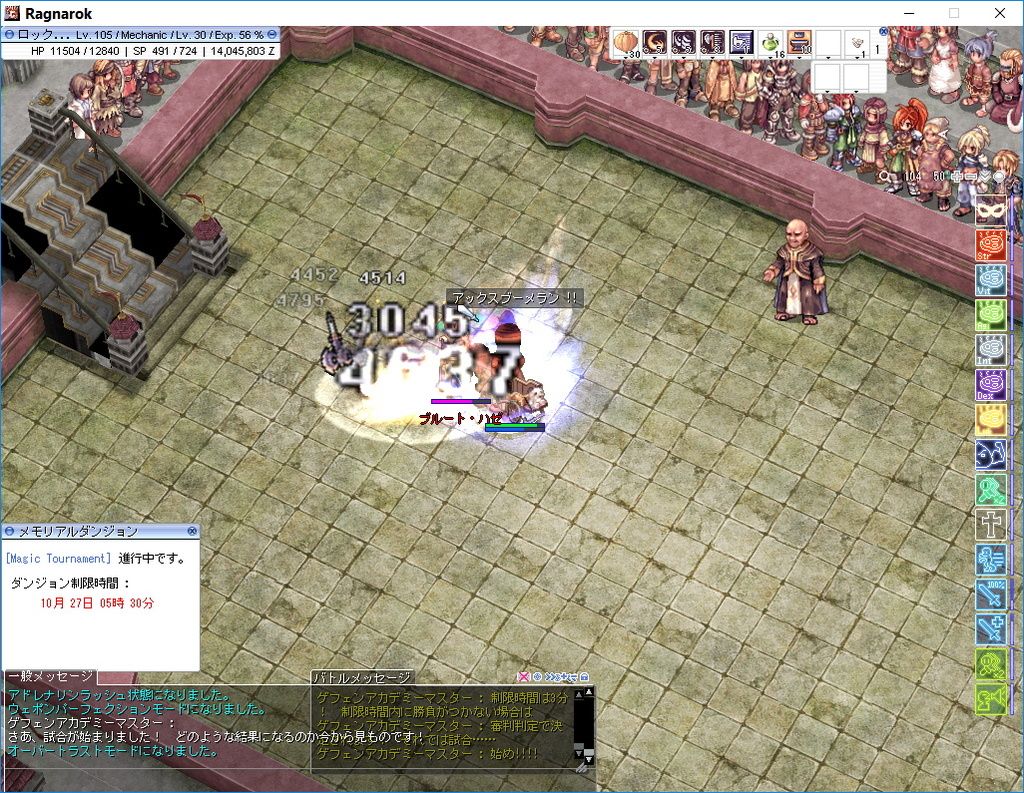 (Wait, how is it a magic tournament if I rapidly throw axes like this, lol)
5th : Sara's Memory 8.79%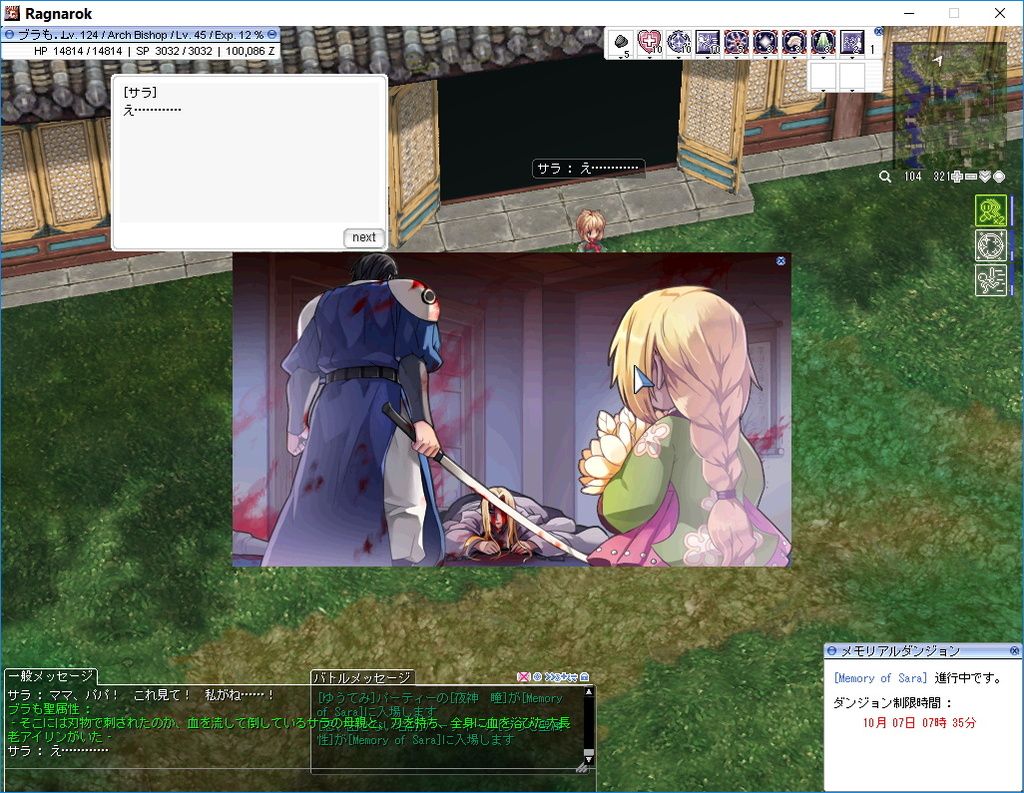 6th : The Last Room (最後の部屋) 7.23%
(I've never played it yet, don't have a figure)
7th : Airship Raid 4.95%
8th : Old Castle Glastheim 4.93%
9th : Charleston Factory 4.00%
(This too, have never played it, so I don't have a figure)
10th : etc. so on 28.26%
The 1st rank is because the cards obtained from LoVA are quite popular IMO. Have many good effects, can be sold with high price.
But what really pisses me off the most is that If I happened to disconnect, died without resurrection, I will lose the chance to enter the dungeon again until 5 am of the next day. - author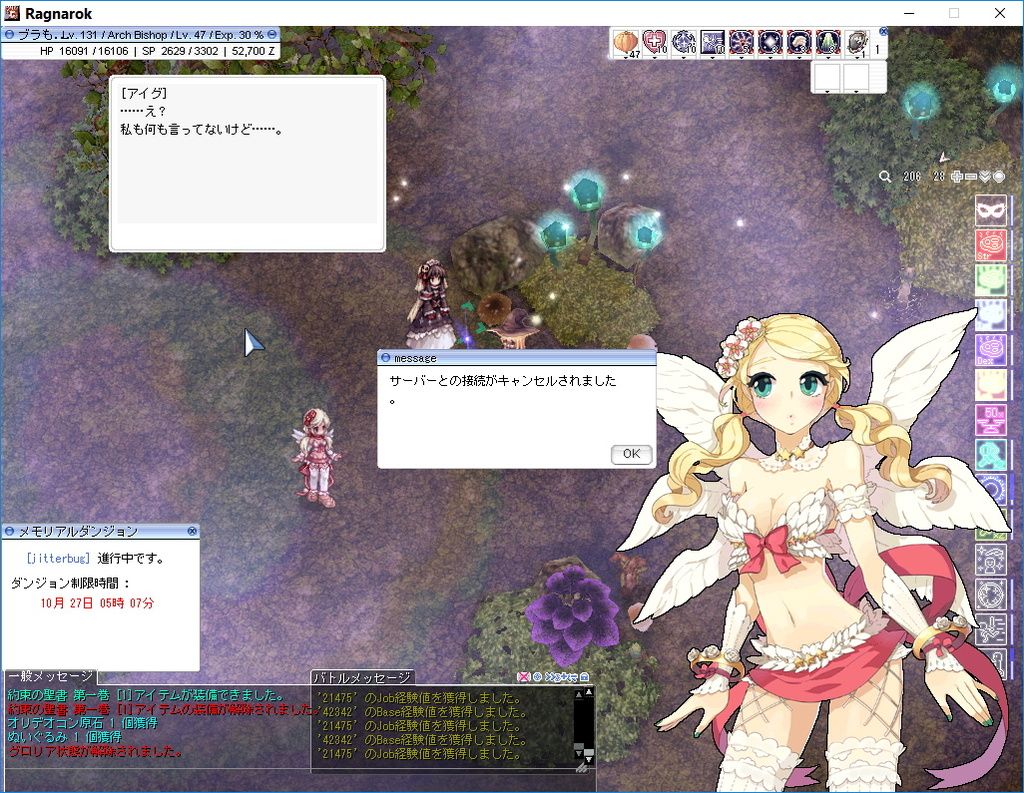 The most popular Warp Portal's memo spot

1st - 5th are Prontera, Glastheim, Rune Midgard Allied Forces Post, Verus and Lighthalzen Field 01 respectively.
I see many people use the 2nd as a quick access to Old Castle Glastheim. The 5th is for entering Somatology Laboratory but the City itself cannot be /memo-ed. Other else IDK. - author
The most popular INN

15 million times used in total. The first rank is Prontera (east side) followed by the Verus and the Desert City of Morroc.
The JRO's GM team says 5,000 Zeny per use so, over 70 thousands million have been paid. Often used while WoE time is active.
The most popular items for vending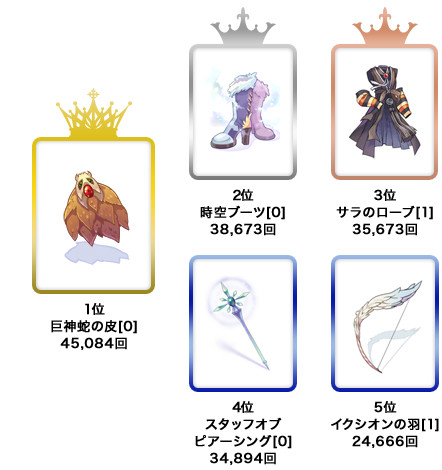 Counted when players use "Vending" and input their items to sell.
1st : Giant Faceworm Snake Skin [0] ~45,000 times
2nd : Boot of Time [0] ~38,000 times
3rd : Sara's Robe [1] ~35,000 times
4th : Staff of Piercing ~34,000 times
5th : Ixion Wing [1] ~24,000 times
The Giant Faceworm's Skin (1st rank) can be traded for "Prontera Set", The one that's called Prontera Army's Cloth has a set bonus of many cards and grants immunity to frozen. Which can be used instead of the expensive Marc Card. - Author
Amount of monsters defeated of 滅亡祝福教団
(To be honest, I don't quite understand the Kanjis : They are Destroyed or Ruin, Blessing, Religious organization respectively - Author)
Counted from defeated number of monsters which are from the "Symbol of Destruction"'s number delivered to "Guard Caption Kesla" (NPC「警備隊長ケスラー」に納品された「滅亡の証」の数から討伐数を算出しました。)
According to the google search : http://ragnarokonline.gungho.jp/special/episode/memory-record/guide/excelion.html "Guard Captain Kesla" is in Verus
The most popular enchantment for Excelion gears
(Thanks Mr.Sigma for the spell)
Excelion is the name of gears traded in Verus. They need enchantment to release its true power.
1st : A-Def ~34,000 times
2nd : A-ASPD ~31,000 times
3rd : A-MaxHP ~30,000 times
4th and so-on are : R-Wind, R-Fire, R-Water (Further ranks can be seen from the source link, too many of them)
Only things I've tried are triple R-Wind & R-Fire which reduces damage from the elemental attacks. Most used when tanking boss' deadly skill like : Meteor Storm Lv11 (Jitterbug) or Lord of Vermillion (Malangdo). If hit without any protective gears, it means instant death even if I had 30k HP.
The most popular costume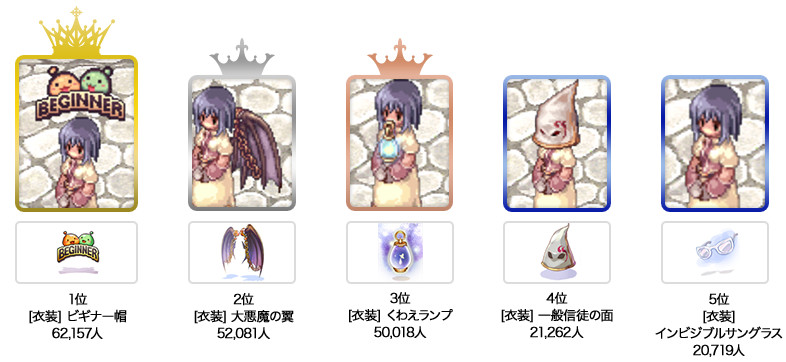 1st : [Costume] Beginner's Hat ~60,000 people possessing it
2nd : [Costume] Grand Devil's Wing ~52,000 people
3rd : [Costume] Lamp in Mouth ~50,000
4th : [Costume] Ordinary Believer's Mask ~20,000
5th : [Costume] Invisible Sunglasses ~20,000
JRO GM Team's opinion on 4th rank is, there must have been a large number of people who devote their life lives to Pope girl…
For the 1st rank : ← ROFL
The popular tradable costumes from the Costume Mission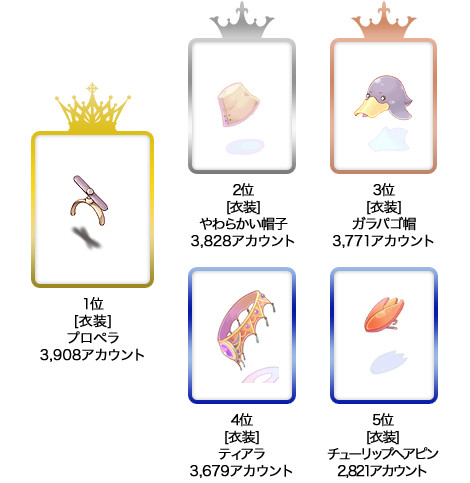 Counted from the number of accounts possessing the following costumes
1st : [Costume] Propeller ~3,900 accounts
2nd : [Costume] Bucket Hat ~3,800 accounts
3rd : [Costume] Galapago's Hat ~3,700 accounts
4th : [Costume] Tiara ~3,600 accounts
5th : [Costume] Tulip Hairpin ~2,800 accounts
Corridor to the Abyss' depth of clear statistic

Total 6,742 times of people who came to challenge the dungeon
5.1% True boss beaten
35.5% Ancient King Grothur (古王グローザ) beaten
76.5% 4th floor cleared
79.2% 3rd floor cleared
80.0% 2nd floor cleared
81.3% 1st floor cleared
In GM's team opinion, players who are strong enough to pass the 1st floor can reach Grothur without worrying.
The most popular hat for the Fenrir Card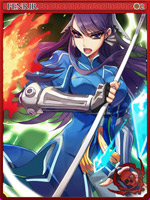 This card has a chance of dropping in Geffen Magic Tournament. Many people with Magician class hope for it.
1st : Glasses [1]
2nd : Riot Chip [1]
3rd : Celine's Ribbon [1]
4th : Sunglasses [1]
5th and so on can be seen in the source link, too many of them
At a glance, middle headgears are player's first choice. Riot Chip, on the other hand, can be used for general purposes.
Frequency of Level Up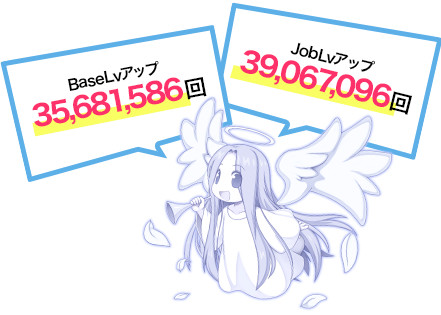 In 1 minute, there will be players who get their base level raised 74 times, and 81 times for job level. said GM team.
The most popular cart style of merchants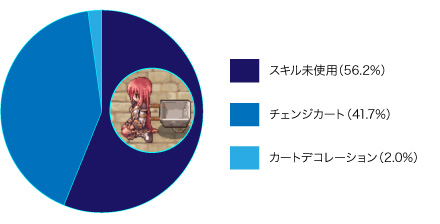 Counted until Dec 13th, 2016
56.2% - Players who don't use skill
41.7% - Using Change Cart skill
2% - Using Cart Decoration skill
Due to the somewhat hard quests to do, 3 types from the Cart Decoration are rarely be seen. But at least, there are some people who prefer a good-looking cart when they're vending.
Statistic for Change cart

Statistic for Cart Decoration

The most popular box-type items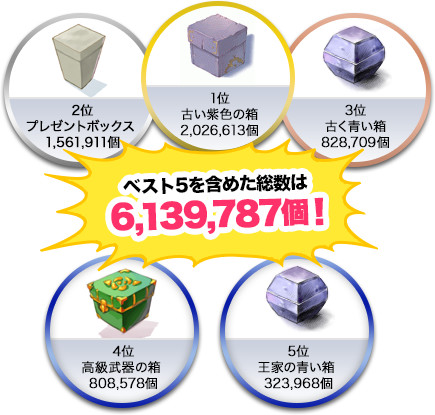 1st : Old Violet Box
2nd : Gift Box
3rd : Old Blue Box
4th : High Rank Weapon Box
5th : Royal Blue Box
If all servers are counted together, every 1 minute there'll be 4 boxes opened. Meanwhile, the Old Card Album and any other similar items that give a card has been opened 893,756 times in total - said GM team.
Character's Fashion
Counted from number of characters, except Novice (Character's job in the following pictures doesn't have any statistical meaning)

Male's normal hair style
1st : Trick dead hair style (default color)
2nd : Napalm Beat hair style (default color)
3rd : Bowling Bash hair style (default color)
Female's normal hair style
1st : First Aid hair style (default color)
2nd : Bash hair style (white)
3rd : Bash hair style (Blue)

Male's special hair style
1st : Tornado Vulcan hair style (default color)
2nd : Sword Mastery hair style (violet)
3rd : Sword Mastery hair style (default color)
Female's special hair style
1st : Dry season four hair style (default color)
2nd : Assumptio hair style (Violet)
3rd : Assumptio hair style (Blue)
Character's Level allocation

(Level 1 characters are specially focused by the GM team and mostly suspended) - Author
Character's Job allocation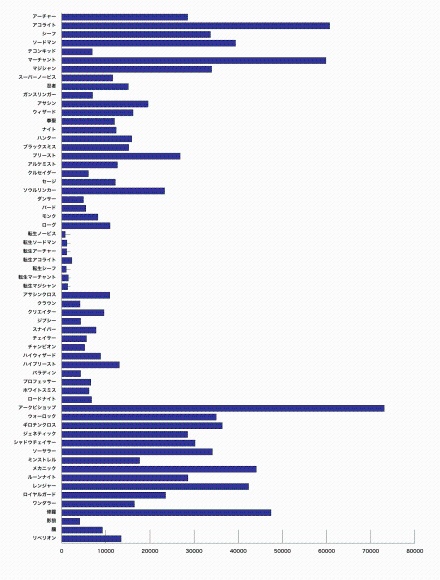 To summarise, the most popular job is Acolyte→ Arch Bishop followed by Merchant
(I can't obviously see the bottom Kanjis before the Rebellion)
_____________________________________
2. http://ragnarokonline.gungho.jp/campaign_event/event/midgard-news1701.html
Event and Mini-update information on January 2017

Rag-hodai (A period players can play RO for free without 30 days-subscription)
- January 15th (Sun), 21th (Sat), 22th (Sun) 2017 : 19:00 - 1:00am (Tokyo, Japan Timezone)
Mochis Pounding in New Year's Eve : December 31th, 23:00 - 0:30 (Tokyo, Japan Timezone)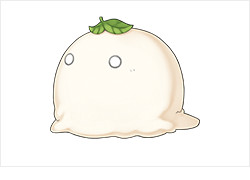 Defeat 108 Little Mochirings in special map to get "Ozouni" (A new year's dish in Japan, soup containing rice cake and vegetables - Jisho.org) and "Mochiket" (Mochi + Ticket, I guess)
New Year's Event - Amatsu's Chicken Year Welcome Festival (アマツ有酉天祭り) : January 1st - January 10th 2017
(Thanks LolitaMajin for helping me finding out some clues - this is just my guess, not 100% sure of the name translation)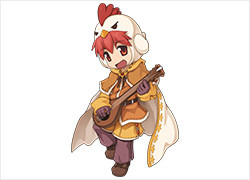 For each mochi stacked up, besides receiving many items, [Costume] Chicken Hood for example, player who stacked the highest Mochis of that day will be able to join "The Challenge of Blessing God (福の神チャレンジ)" and get many valuable items.
In the meantime, there will be many supporting services including "Ozouni cooking", "New Year's Gift" and "Shrine's Fortune Slip"
* Stacking up Mochi is available until January 4th, 2017 only
Spring's New Year's Gift, Bonus Week for All Servers : January 10th - January 17th, 2017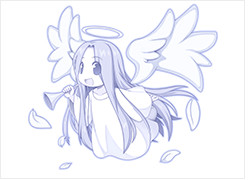 To summarise, it's 150% exp/ job exp event as a new year's gift to all players. Recommended for those who'd like to speedrun level up.
New Cards from Verus and Biolab : Nightmare implementation : January 17th, 2017 after the weekly maintenance finished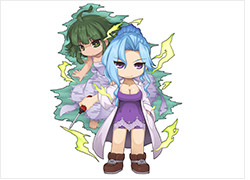 38 cards in total from the "Episode: Memory Record~Juperos and the City lies beneath~" and the expansion update "Somatology Laboratory : Nightmare" are going to be added to the game.
Meanwhile, there will be new enchantment that fits these new cards. The new enchantment consumes "Old~" items (古びたシリーズ)
New cards celebration mini-event : Good omen card (一富士二鷹三カード)
(一富士二鷹三茄子の説明 : http://kotowaza-allg...asannasubi.html)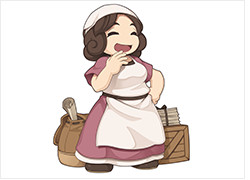 This event significantly raises the drop rate of new cards dropped by any monsters appear in "Tomb of Warring Decease (戦死者の墓)" and "Verus".
There will be many supporting services such as Monster Defeating Quests and Life Insurance (No losing any % of exp if died)
http://www.pixiv.net/member_illust.php?mode=medium&illust_id=54009343
Ah~ Magaretha Sorin One-sama~~~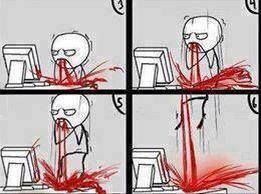 _____________________________________
3. http://ragnarokonline.gungho.jp/campaign_event/campaign/netcafe-bonusweek34.html
Whole benefit bonus week from Internet Cafe

Players who play at Official Internet Cafe will get 200% exp / job exp as a base bonus. The bonus is further increased if using "Battle Manual" or "Job Manual"
This time's special is the price of Mochi bought in New Year's Event is reduced if played in Official Internet Cafe.
_____________________________________
4. http://ragnarokonline.gungho.jp/special/newyear-amatsu2017/
2017 New Year's Event : The Amatsu Uchouten Festival (My guess : The Amatsu's Chicken Year Festival)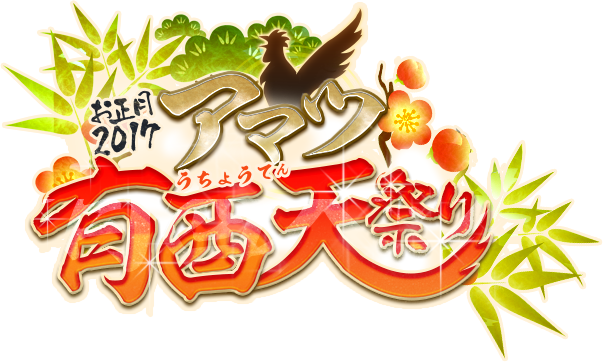 January 1st - January 10th, 2017 (New Year's Eve mochi pounding start at December 31th, 2016 11:00pm - 0:30am)
Story
Event's Overview

- Purchasing Mochi and Ozouni
- Stacking up Mochi to get a yearly costume
- New Year's Gift reward and the Shrine's fortune slip
How to begin
- In every towns such as Prontera, there's an NPC "New year shrine's visitor guide (初詣案内人)" standing. She offers a warp to event hall for free.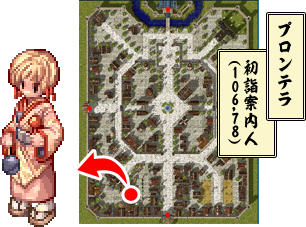 - In the night time of new year's eve, there's yearly mochi pounding event where players must defeat 108 little mochirings and get a large number of "Mochikets" as well as "Ozouni-s"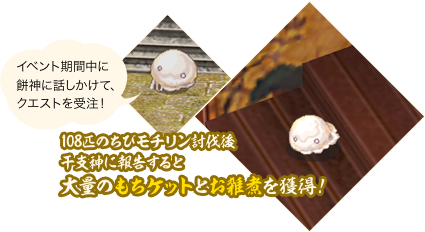 Steps of Event
1. Talk to Etogami Tori, answer him with "Let's play the mochi-stacking up"
2. After carrying "Mochi" and "Mochiket", player is able to join the stacking-up mochi contest. Every step of stacked mochi will consume 1 Mochi or Mochiket.
3. The higher the mochis are stacked, the higher the "luck charm bonus" player can get. If 10 or more steps high is done in first 3 days of new year (January 1st, 2nd, 3rd), player will get new year's gift aside from "luck charm bonus".
4. Player who stacks mochis the highest steps in that day, player will be given a name of "Blessing God (福の神)" with this name, player is able to join "Challenge of Blessing God (福の神チャレンジ)" and get many deluxe items.
Challenge of Blessing God's reward
1 of these set is randomly given.
Reward Set 1:
- A complete set of Celine Kimi (consists of Celine Kimi Card, Noble Cross [1], Celine's Ribbon [1] and Manipulating Glove of Evil Spirit [1])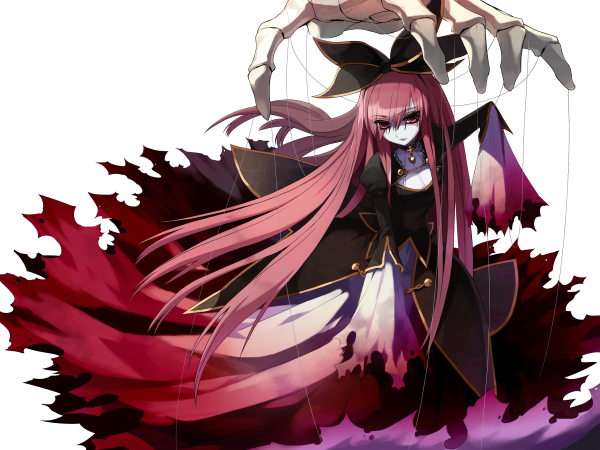 A pure beauty even if she's undead
Reward Set 2:
- Robe of Transcendence [1]
Reward Set 3:
- Already enchanted +9 Peerless of Nature and +9 Varuna's United Blue
* Already given set won't be given again in the next time.
The event's map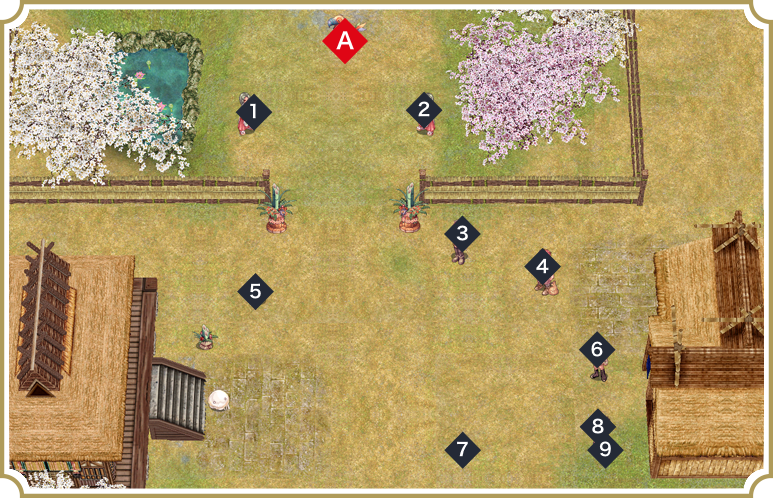 Etogami Tori is in A point. My summarize is there are many event's exclusive items which can be bought only while events are being held. Notice that there's also a Kapra who trade 2,500 Kapra points for a new year's gift. The Kapra Points by the way, is automatically given when using any Kapra's services.
Yearly new costume
[Costume] Chicken Hood

Just a costume, I think no further information is needed to be translate.
Wallpaper
Many sizes are available for download, please visit the source link for the downloadable links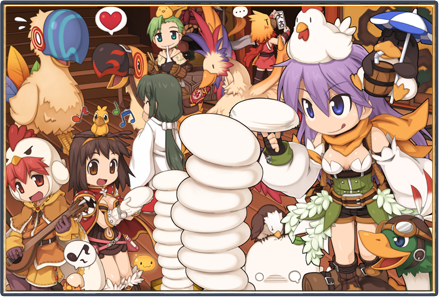 Image Illustrator : Mr. Yuuichiro (His website)
Mr. Yuuichiro is the official illustrator of Japan's Ragnarok Online. His duty is to draw many SD pictures, monsters, NPC, artwork for many classes. He also draws pictures for events, items, game's update and 4koma for official mail magazine.
Comment :
Congratulation on new year! A Chicken year. The year in which chicken (こっこちゃん) is the main character has come! I can't wait to draw as many things as I like!
Reference :
- Most pictures are directly link-copied from the source links
- Some pictures are from http://ro-blog.lived...es/4628093.html
- Thanks db.irowiki.org for some item name's comparison
- **Many item names in this thread need to be rechecked. Some information cannot be found on irowiki.org, thus, I directly translated the name which can probably be unmatch mismatch to IRO's content. If you know it them, please let me know and I'll edit my topic as soon as possible.
Edited by OBBO, 28 December 2016 - 05:54 AM.