http://ragnarokonlin...etower2017.html

The return of Mirage Tower ~Troops from hell~ (蜃気楼の塔~地獄の軍勢~)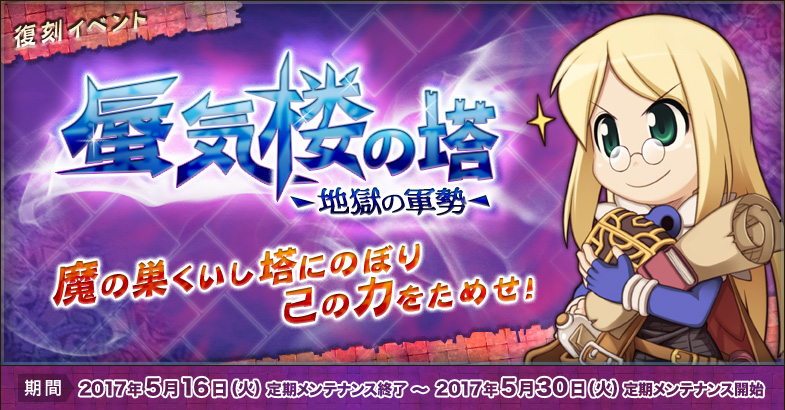 May 16th until May 30th, 2017, players at JRO will be having a chance to challenge "Mirage Tower" with new difficulty level called "Heaven or Hell (天獄級)" which requires adventurers to be at least Base Lv151.

The word "return" was translated from "復刻" and is used because they held this event in 2012.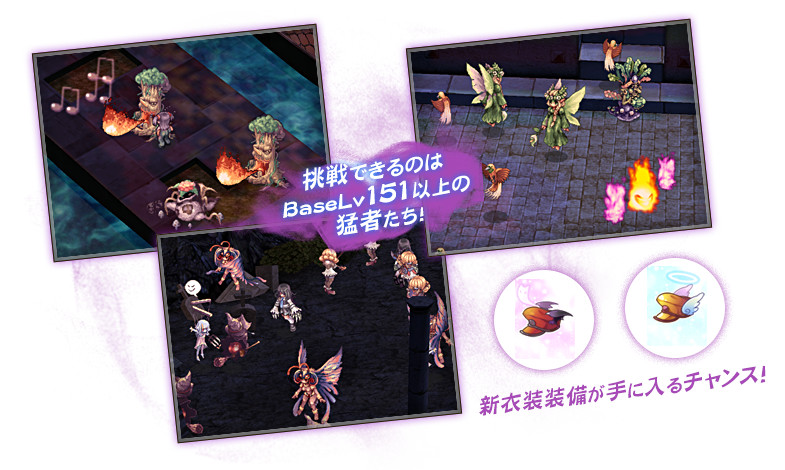 (There's also a chance to get new costumes)

Mirage Tower's Rules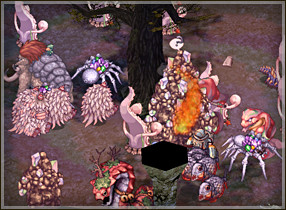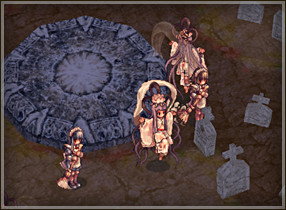 - Several zones with different recruit time (調査協力者募集時間) and exploration time (調査時間).
(The source link has printed the detail about them. If you'd like to know, please click it.
I'm not gonna paste the detail about it because it's too long and maybe boring for some readers)
- Each zone has a maximum number of 100 players.
(Don't know if this is similar to the "raid system" in games like WoW ?)
- Any player who becomes "incapable of fight (戦闘不能)" will be immediately sent out. Thus, no resurrection is possible.
- Fight until the top floor of the tower.

Rewards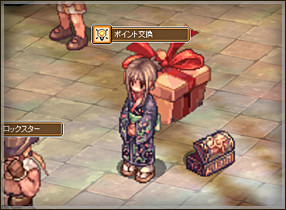 Each floor passed, players get "Mirage Point (蜃気楼ポイント)". These points can be traded at Natsumi (夏美) for rewards such as "A card from an old card album", materials for several types of enchantment like "Seagod's Anger", "Bloody Coin", Charleston Parts, etc. Splendid Treasure Box and more.


Steps
1. By talking to a "Guide (案内人)", she gives a teleportation service to "Fruta Prohibida Assembly Hall (フルータプロイビーダ集会所)".
* The left side is a large chamber where players can buy consumable goods or use many services for enchantments.
* While the right side is a chamber used for moving to a map in game world where "Mirage Tower" will appear.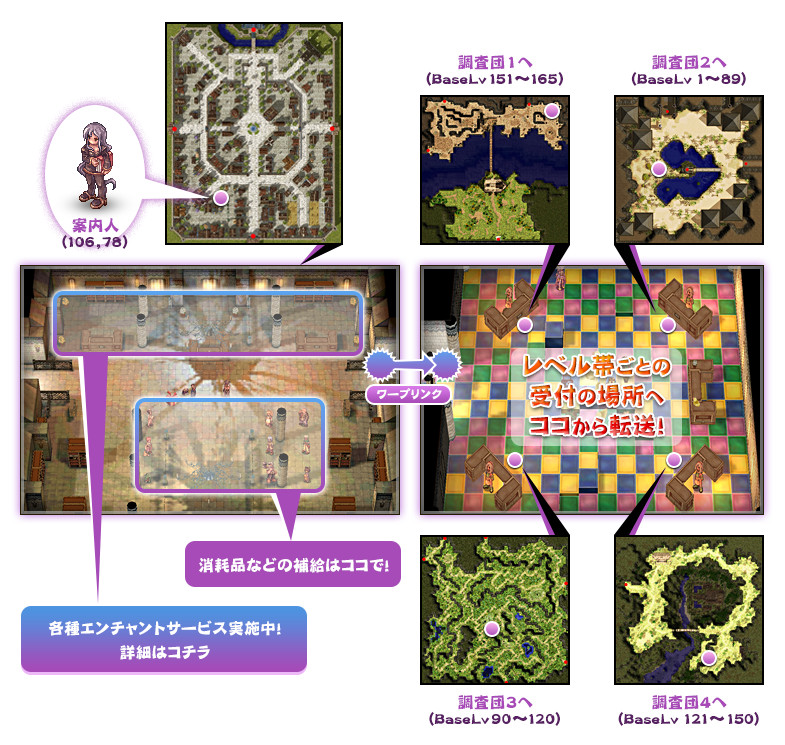 (I miss you so much, old training ground maps (lol))

2. There will be 10 minutes period of recruitment. Each member must form a team, prepare for items and get ready.
(Recruitment time and exploration time must be carefully seen before entering the tower.)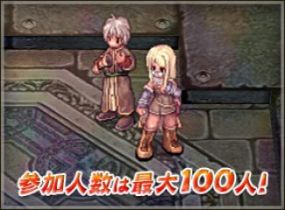 3. For a number of floors passed, there will be a "Rest area" prepared for the players to refill their recovery items or repair equipments that have been broken.
(This further reduces the zeny inflation problem - author's opinion)



Gungho Insurance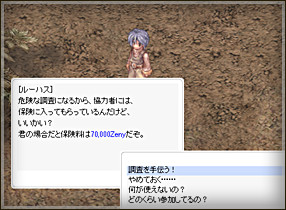 Each difficulty level has different entrance fee. By paying certain number of zeny, "death penalty" will be disabled inside the Mirage Tower.
Intermediate (中級) Level 1-89 : 10,000 Zeny
Advance (上級) Level 90-120 : 30,000 Zeny
Extreme (超級) Level 121-150 : 50,000 Zeny
Heaven or Hell (天獄級) Level 151-165 : 70,000 Zeny

Special Enchantment Services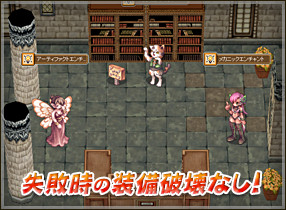 These services are available for a limited time. They guarantee a safe enchantment for players that even if the enchantment fails, player won't lose the item but instead, delete all enchantments and reset its state back to the beginning (初期化)

Cautions
* There are some items / skills that are prohibited within this dungeon. There's a table of them in the source link.
* "Mirage Point" has a maximum number of 30,000. Player must be careful when receives reward.
* There's a time limit of 1 hour and 30 minutes inside the Mirage Tower. When the time's up, players will be automatically sent back to staff NPC.
* Any disconnection happens will cancel the exploration. No compensation at all.
* They state "don't disturb or destroy the fun atmosphere of other players."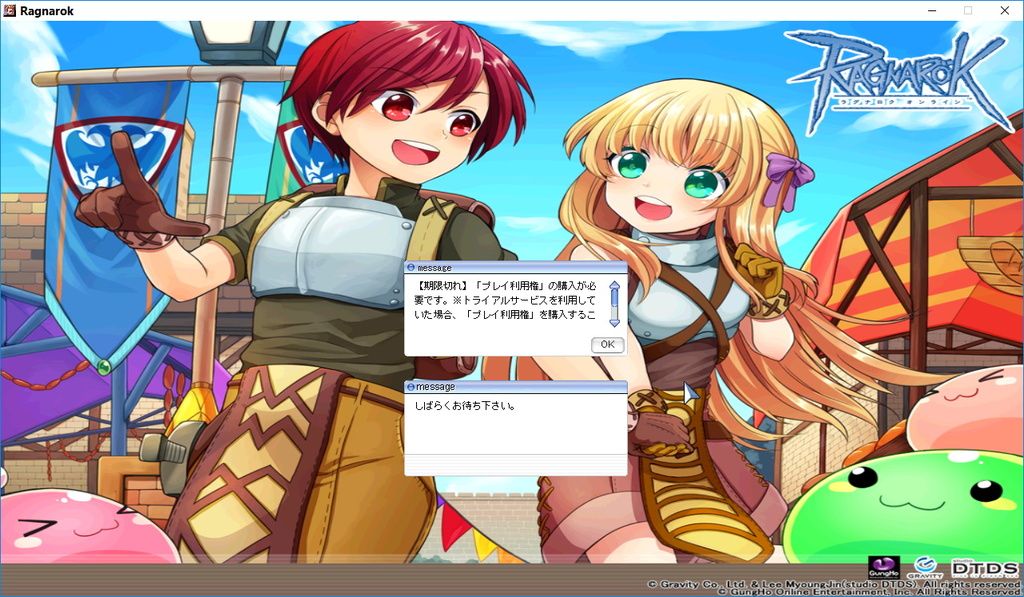 (30 days subscription has ended, subscription ticket is required. In case you continue from the trial service, please purchase the subscription ticket to continue the game with your current datas/characters)

Edited by OBBO, 18 May 2017 - 02:13 PM.