4th of July Screenshot Contest
Event Period: 6/26/2017 to 7/17/2017
While we celebrate our Independence Day in the United States, we want to extend the festivities to everyone! No matter where you are from, let's party and get some amazing In-Game Screenshots. Find some friends, or strangers, to set a party scene with you and take some amazing screenshots to share your party with the world!
Entries
Entries will be accepted from 6/26/2017 to 7/17/2017.
Entry Instructions
Entering is easy.
1.
Find a group, set a festive scene, and take screenshots of your Independence Day party!
a. To help with the decor, we are sending out a few USA Flag Capes in Celebration of the Holiday!
-
Capes are being sent to all those who have signed-in in the last 6 months and have clocked at least 72 hours of game play.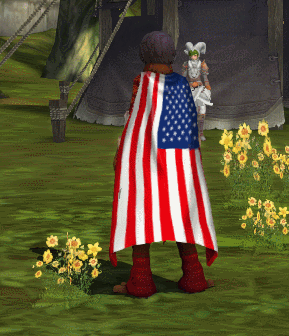 2.
Take pictures and find your favorite.
3.
Post your favorite to this thread with your IGN.
4.
At the end of the event the entries will be compiled and voted on by the
Warpportal staff.
Prizes
1st Prize:
Apple of Idun
7 D VIP
1 Rune Remover
Swag Box
2nd Prize:
7 D VIP
1 Rune Remover
Swag Box
3rd Prize:
3 Day VIP
1 Rune Remover
Swag Box
Participation
Phantom Pyramid Stone
List the rules of the event. Typically these will suffice:
1.
To qualify, entries must follow the requirements listed under "Entry Instructions"
2.
One entry per person. Entering the contest on more than one character or account will result in disqualification.
3.
Please remember to keep entries suitable for all audiences. Offensive entries will be removed.
To Enter
Please use the following format when posting your entry:
IGN: (In-game name)
Link to Content: (Post image or hosted location of image)