So, pretty late compared to most but now I finally got both the coffin and the chainsaw, I decided to put an enchanted stone into the chainsaw for some extra shinyness. I now appears however that it isnt in the right place o_0. I thought about posting this in the bug section but it doesnt really matter and maybe some of you have had this before. I tried a relog but it didnt help. Still funny to look at though.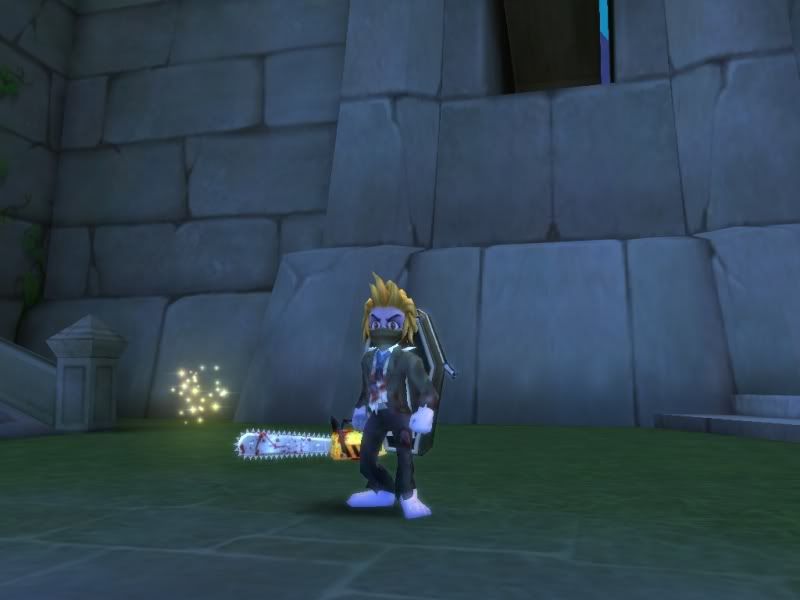 So this happens to anyone else ? I am sure Ive seen people walk around with chainsaws+ enchanted stones and it was in the right place, front of the blade. Or maybe I'm just dreaming about that..........
Nothing better then a zombie with chainsaw, I may be a zombie but I like to cut up brains before I feast.