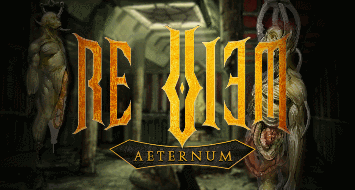 Greetings Temperions!
As many of you know the Requiem Team has been hard at work preparing for the new server Aeternum! Ahead of the launch we wanted to provide you with some information regarding the new server:
There will soon be two servers; Trifi and Aeternum. Upon log in, Players will be prompted to log into one or the other
Upon launch Aeternum will be in its ALPHA stage. There will also later be a Beta period for the server. During these times the Requiem Team will be focused on gathering feedback and suggestions from players in order to squash bugs and fine tune the server
Existing content in Trifi will remain and will still receive updates
As of this moment there will be no transferable interaction between Aeternum and Trifi
During the ALPHA phase PvP will be available on select maps in Ethergia, however this can change as Aeternum approaches official launch
New content (including higher level caps) will be released on an episodic basis (Seasons) with planned mid-season updates. Season length will also increase in duration as time goes forward
After the official launch, the end of each Season will be marked by a hosted PvP Tournament
More information will be available soon with today's
Maintenance Notes
and as Aeternum moves forward. We hope that you are just excited as us to embark on this new server! From everyone here at the Requiem Team we thank you for your patience while Aeternum was set up and information posted! We look forward to your feedback/ suggestions to help make this server the best it can be!
~Update~
As of 5:50 PM PST Aeternum server has officially opened!