Patch Notes April 9, 2018
Please note: Details are subject to change at any time.
Weekly Maintenance Time: 3pm-7pm PDT (~4 hours)

Egg Box
April 2 to April 30, 2018
Price: 10 Kafra Points
If you need a little help hunting eggs, this Egg Box can help!
Spring Festival Mount, VIP, and Character Boost Sale!
From April 9 to April 16, enjoy huge savings on these mount, character, and VIP items!
A Bag So Super Large it's ULTRA Super Large!
Get the Ultra SuperLarge Bag in the Phantom Pyramid while it lasts!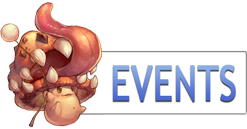 Event Period: April 2 to April 30, 2018
The smell of fresh blossoms can only mean one thing, it's time for the Spring Festival. That's right, fuzzy bunnies are hopping their way into Rune-Midgarts to share in the festivities.
It's time to collect eggs and finish some Khara Quests! To get started you will need to find NPC Clinkz in front of the Prontera Fountain. Keep in mind that you need to be level 15 to start the quest.
For a quest guide, please click here.
April Happy Hour!
April 9 to April 16, 2018
Happy Hour Boxes drop four times a day:

02:00-03:00
08:00-09:00
14:00-15:00
20:00-21:00

Players have a chance to get an additional box drop during this time by farming monsters within a five level range of the player that will randomly pop out a useful item.