April is here, and so are the answers to the previous FAQ thread!
If you have more questions, please let us know in the comments!
RE:START FAQ Friday
4/11/2019
STAT RESET POLL RESULTS
97% of unique users who responded to the poll were in favor of full stat resets. We will implement a full stat reset for users for 2 weeks starting next week.
April & May Calendars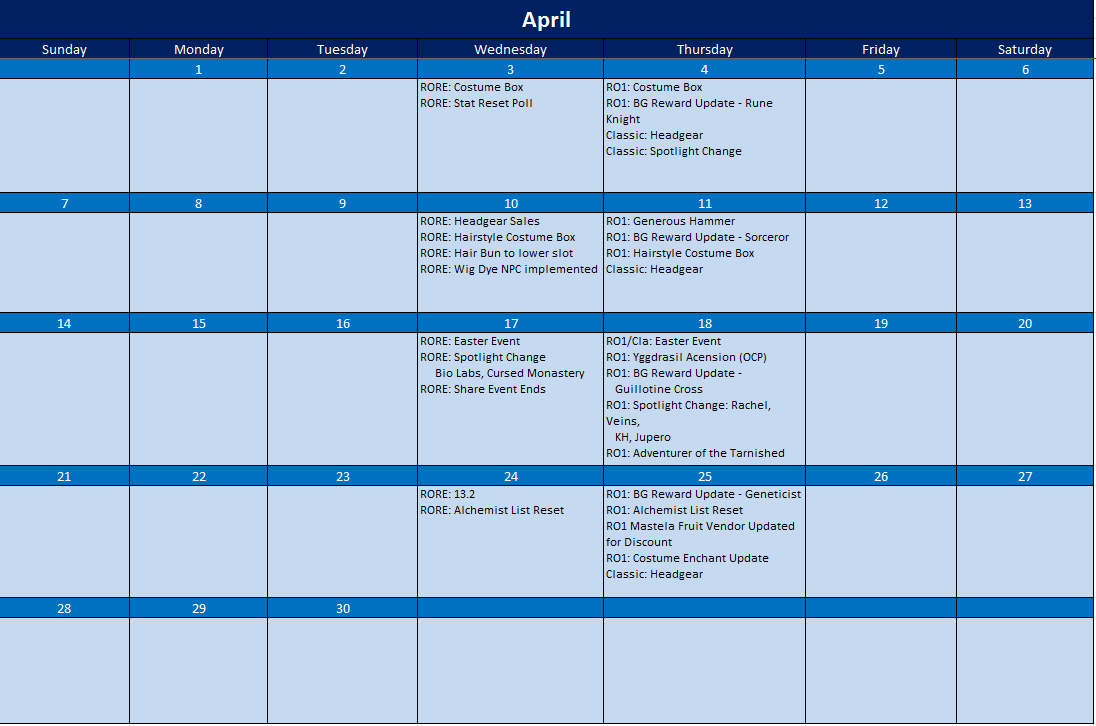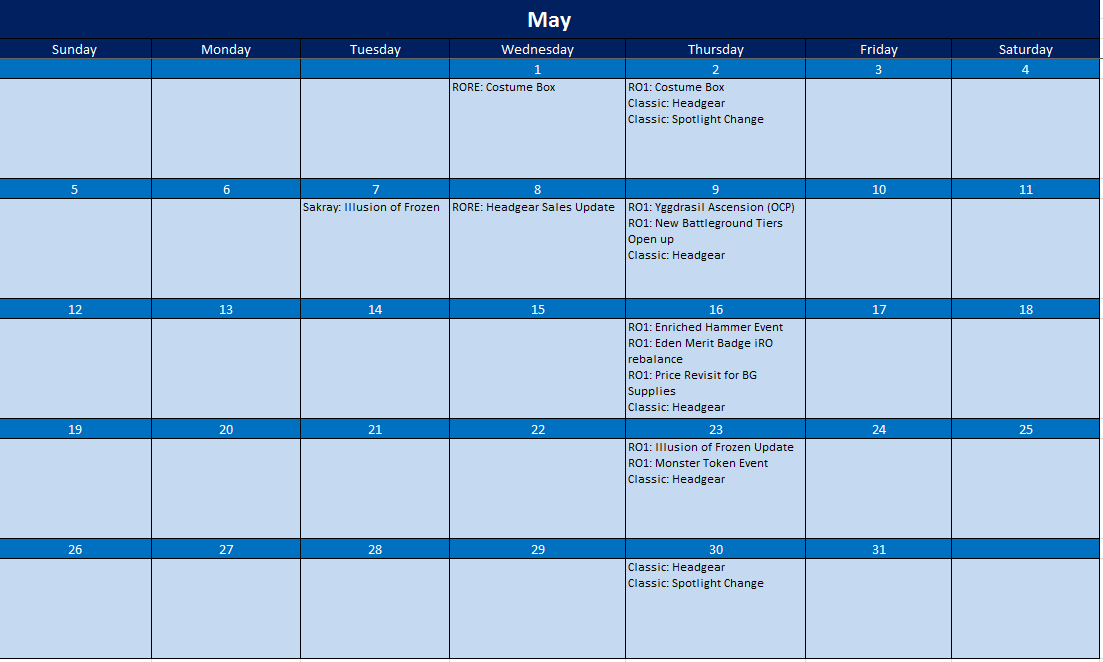 So... it's possible to u guys post 2019 schedule for Ragnarok restart? Or the Ragnarok is near?
Campitor: This FAQ includes the April/May Calendars. Although we have a year plan it is constantly changing and sharing it right now just means it will change down the road.




Giant Whisper card is obtainable in OCA???Also Sword Guardian card???
Campitor: Giant Whisper Card is not in any OCA on renewal or RESTART. Sword Guardian is missing from RESTART's OCA list. We will do another check and make sure its up to date with the latest update.




Is it possible to lower the Raffler prices to reestablish the economy?
Campitor: We will review the prices and check it versus the current market rates.




Is there a chance we could get Dr. Jonesy to exchange Treasure Box for Witch Starsand?
Campitor: Yes



10,000 Shares


Chaos, Thor, Loki Servers:


Free Full Skill/Stat Reset


Odin Server:


Free Skill Reset and Limited Stat Reset

Why is only limited stat reset while the rest gets full reset?
Campitor: Please see the beginning of the post where the results of the quiz are posted.



@Camp, the bots are still roaming at gl_knt01 and the maps where ghostrings, angelings, devilings are. I'm sure the people who bot check these forums enough to take their bots out of harms way in time before you guys reach them. There has to be another solution to the problem.
Campitor: Xealot will make sure that the GM team is following up on this report further.