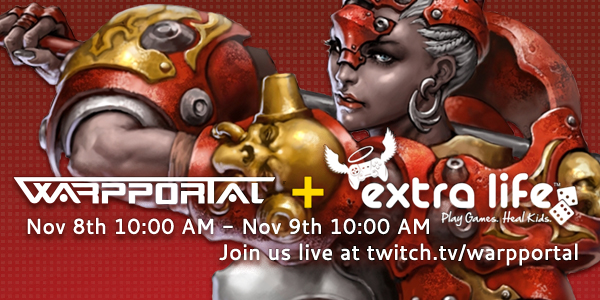 It's that time of year again where we team up with Extra Life in an effort to save the children. That's right, from now until the end of the year, we will be raising money for CHOC Children's Hospital, but to kick start our endeavors we will be taking part in a 24 hour Stream starting,
November 8th at 10:00 AM to November 9th at 10:00 AM.
We invite our Warpportal Family and Friends to join us. You don't have to stay for the whole thing but if you do, that would be awesome.
And if you have a little extra pennies floating around we invite you to donate for the children.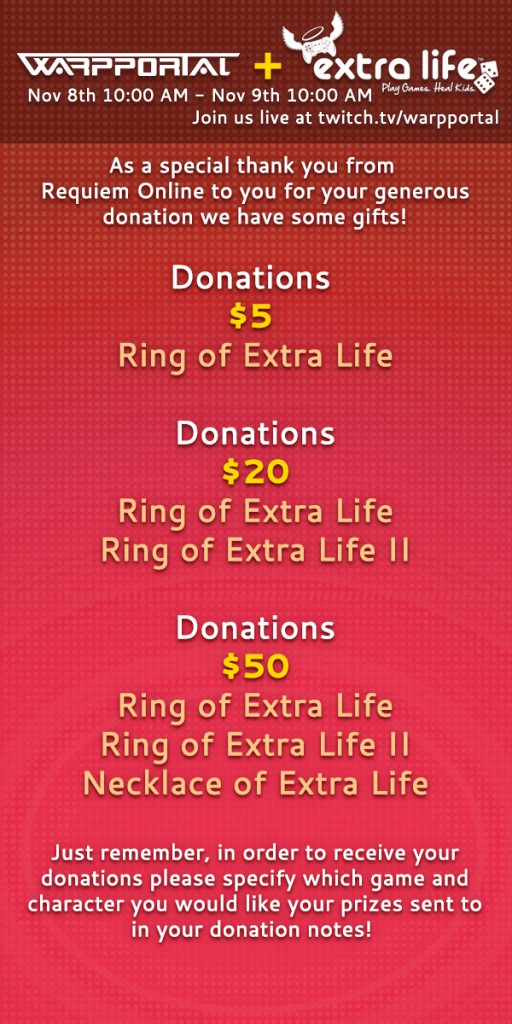 Notice: If you donate anonymously, unfortunately, we will be unable to confirm the donation and therefor we will not be able to provide rewards.