Hi folks

I originally played this game back in 2013 and I wanted to try this into my new gaming pc I build recently.

I'd like to thank also warpportal support team for responding well to concerns such as resetting 2nd pin numeric passwords. My salute to all of you.

When I logged in my character, I find it is still intact, bag almost no space for items.
I plan to top up / recharge to at least increase my kafra storage but was unable to do so.

I also noticed that there are sale items in kafra shop. Is it possible to purchase those by topping up?

Unfortunately power-up on warpportal website redirects to a page like this.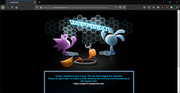 It says
Ooops. Something went wrong. This has been logged and reported.
Please try again later, or submit a ticket detailing the error you are encountering at the Support site:
https://support.warpportal.com/
Is top up / recharge no longer available in warpportal?
Edited by Yuunemin, 04 January 2020 - 01:55 AM.