Heya! It's been a while since I got back into drawing.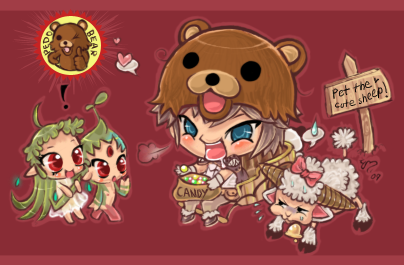 Anyways, if you got Poring zenny we can work some commissions out. I can't promise the same quality as these are old, I might've gotten better or worse, who knows.
If you're in Chaos we can work something out as well, but would rather get Poring commissions.
Pay what you think is worth=
1. You post character info, pics, request, etc.(specify chibi style!)
2. I pick what catches my eye (no more than 2 chars PLEASE! small pets always welcomed, big pets...depends)
3. I draw it however I want/your request
4. I send you a watermarked piece
5. You decide the price (if too low, we may haggle)
6 Send/trade agreed zenny/item.
7. Get the final piece.
I'll check sporadically and let you guys know who or what I decide to accept.
Done:
Edited by Kriztal0202, 30 August 2020 - 06:09 PM.