I am about to attempt to level my Sura from 175/55 to 185/65 in Nogg3. I tried Lion's Howl with no success. Only video I am seeing on youtube is this but he doesn't post stats or equips. He can no combo one hit Nogg3 with Tiger Cannon. What is he using to achieve this if zeny isn't a issue? What stats is using? It would be nice to copy the build or try to lol. It looks like he is using Tao Gunka armor.
I used Santa to reset my Sura for free. I've been watching Youtube vids for Tiger Cannon. I have a lot of gear options. I have two rings of jupiter but those require a lot of luck. Ive seen vids with Sura's using Rings of Jupiter. I have one Devil Ring. Any advice. Just trying to save myself the cost of resetting if I go with the wrong setup.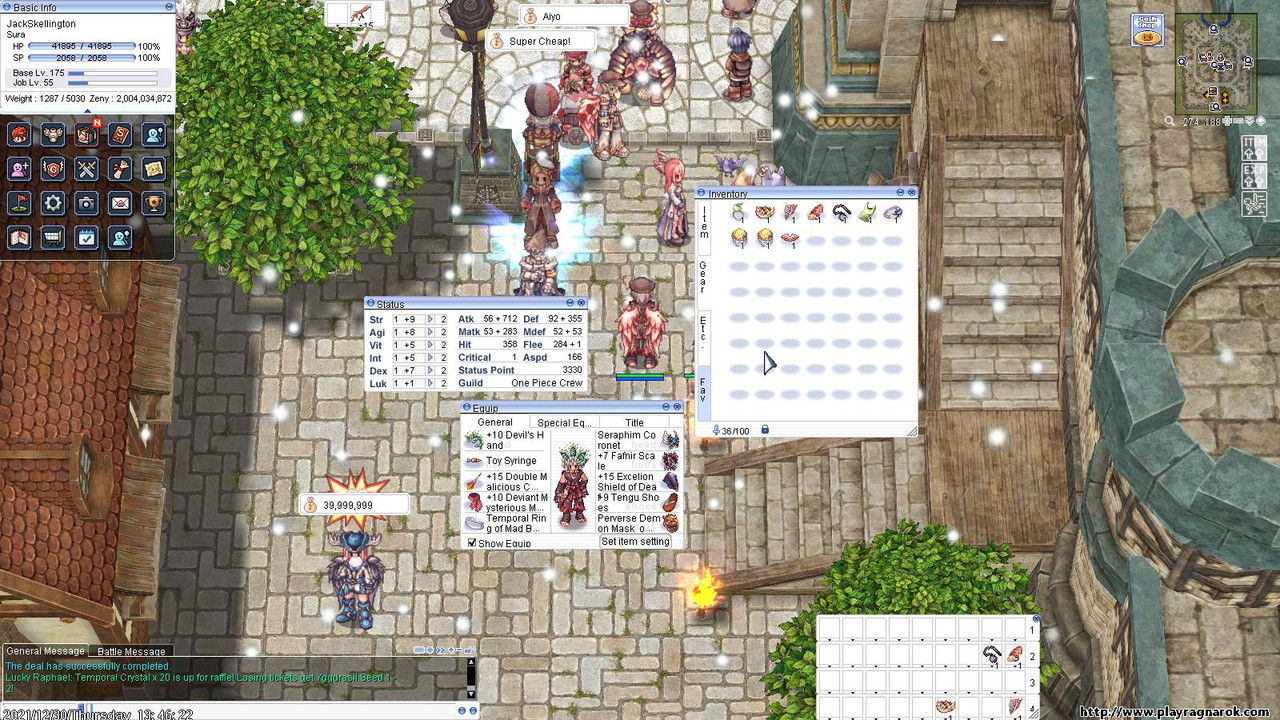 white girl names that start with a
Edited by DarkDan, 30 December 2021 - 10:52 AM.