Another one of my old works, for those who haven't seen it.

Get your CD now! Just 2500 Zulie (Tax included)*
*Vendors in Eucar and Xita might request some additional shipping costs.
Cover: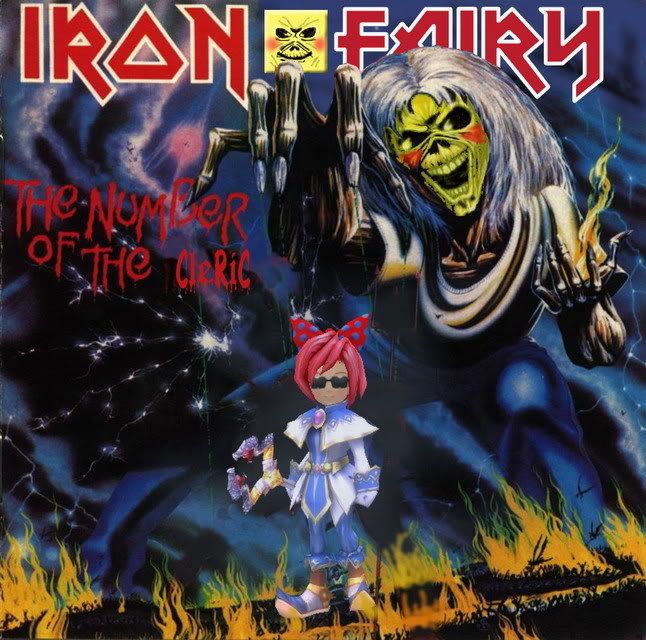 Back: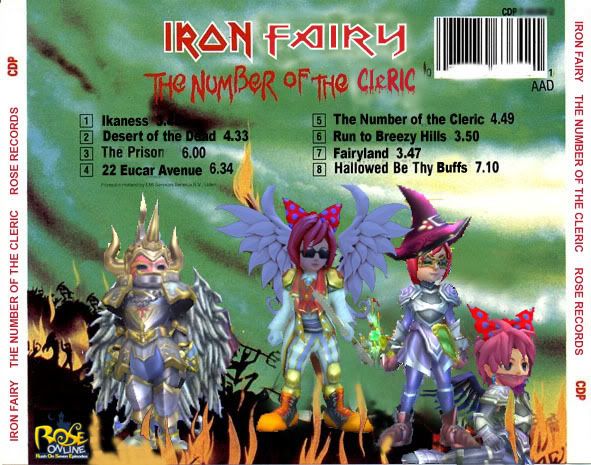 And a few excerpts of some song lyrics. (similarities to certain Iron Maiden Songs are pure coincidence

)
Desert of The Dead
Heâ??s looking like a small noob
But watch his skills burn you away
Diamonds in his weapons
His gear is high refined
God knows he wants to PK
Desert of The Dead
Heâ??s walking between dead men
He has no life and want to annoy us all
Now heâ??s waiting for a victim
He think itâ??s fun to make his leveling in vain
Desert of the Dead
The Number of The Cleric
Let him who is in need of buffs reckon the number of the
Cleric, for it is an easy number. The number is 555-B U F F M E P L S
I hunt alone, no friends are on
I need some cleric buffs or my exp will go down
What should I do? Where should I go?
I think I saw a cleric here some time ago
I might try Zant or Junonpolis
But I got no scroll so Iâ??ll give up on this
So Iâ??m alone, itâ??s noone there
To help me out
In my despair
The night is near and candle ghosts appear
I have to kill them fast or I get debuff
I find a clericâ??s number in the yellow pages
So I get my phone and start to call
555- buff me please
I pay you good and beg on my knees
Run to Breezy Hills
Visitors came across the sea
They brought us pain and misery
They killed our little jelly beans
They took our king to get Exp.
We fought them hard we fought them well
On Adventure plains we gave â??em hell
But they got buffs and hit us hard
And ripped us little mobs apart
Running with dustclouds from hustle charm
Squishing everything in their way
Chasing the jelly beans back to their holes
Killing choropies along
Movie to a woopie and stab his back
Pomics and bees wonâ??t have time to attack
Run to Breezy Hills, run for your lives
Run to Breezy Hills, run for your lives
Hallowed be Thy Buff
Iâ??m waiting in front of Burtland, when the bell begins to chime
Reflecting the last day while I donâ??t have much time
Cos at 5 oâ??clock the clanfield is open to go
The sands of time for me are running low
When the cleric comes to give me the last buff
I will say that attack up is not enough
I need valkyrie charm as well
Defense up is also essential
So please, let me see your full potential
Before the entry time will end
I get ready and put my gear on
Yesterday I had to withdraw
But today I want to stay the whole time
So please lend me your power
Because the PK-Clans will devour
Everything they put their eyes on
Edited by Eleria, 29 July 2010 - 02:46 AM.