Like, open up your equipment window, and draw your character wearing that gear. Bet you some of the results will be hilarious if people give this a shot. If you think some of it might be confusing, give us a list. So here's mine!
My assassin on yggdrasil: Gentleman Jack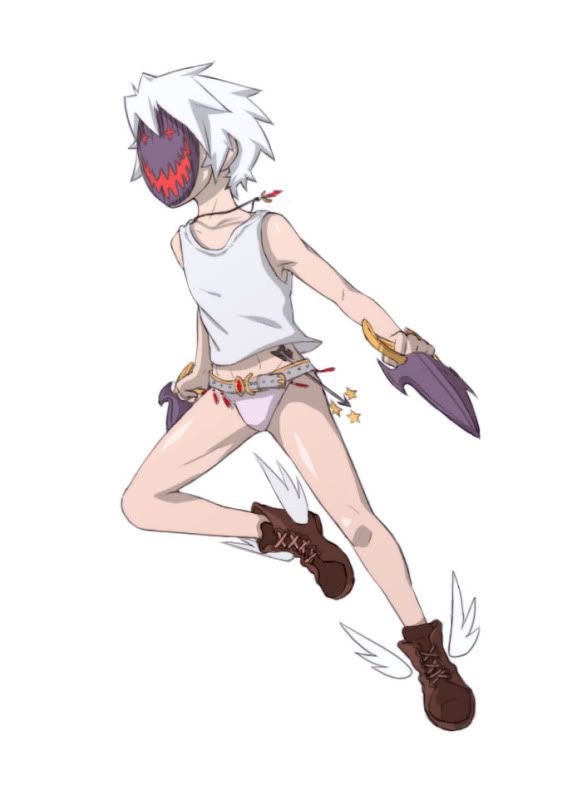 Equipment: Pantie/Undershirt combo, Morrigane pendant/belt, wing shoes *wild rose card*, eden group katar, gozarian mask and a single stun arrow.
Can't wait to see what you guys come up with!