Who we are: LR is a well-established guild, a family, of both experienced and new RO players from all around
the world who are seeking the most enjoyment from this game by playing all aspects of this game legitimately.
What we do: We are a serious War of Emperium guild that also has avid PVM players. We have weekly Endless
Tower runs, Old Glast Heim Instances, Bio 4 Instance runs, Malangdo Instance runs, Malaya instance runs, Demon
Temple Instance you know the drill. We are NOT a "log in for woe, log out rest of the week" kind of guild. We like
good WoEs, we seek good fights. A good WoE is a WoE with good fights, not one where you sit in your safe little
econ'd castle defending it from no one for 2 hours.
Regarding WoE: We seek GvGs, run solo, but will ally for common goals, and will as easily unally to solo again.
We rely on our own abilities in WoE regardless of whether we are playing solo or with allies. Our first and foremost
goal is to improve ourselves, our teamwork and our communication, and we continue to fine tune our skills even
if we are already standing at the apex of the mountain because there will always be higher peaks to climb.
Because this is the mindset of the best, and of winners. And that is what we are.
Leader: Kami Kali
Website
Voice chat Communication: Mumble
Guild Spot: East Prontera Kafra
No allies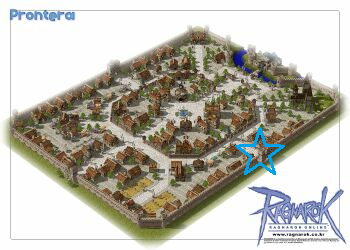 Requirements
+Able to attend most WoE 1.0s and WoE 2.0s- Very important. We want reliable and loyal
players. If you're not WoE-ready, that is fine. You're not forced to WoE when underleveled.
+Preferably high leveled WoE-ready 3rd class to remain competitive. Otherwise, you must be
leveling and achieving decent progress weekly. We know that loyalty starts from the beginning.
DO NOT APPLY IF YOU CANNOT MAKE WOE OR IS UNSURE.
+NOT a botter, NOT a cheater
+Open-mindedness, and ability to listen
+Specifically Looking for:
+Royal Guard
+Sura
+Rune Knight
+Warlock
+Genetic
+Arch Bishop
+Shadow Chaser
+Mechanic
+Maestro
+Wanderer
We currently cannot accept any other classes.
To join us, apply on our website: Loki's Realm
Edited by KamiKali, 25 May 2016 - 05:08 PM.