Here is the details on how to get to mora using mysterious seed, you'll need 2.
1. Using 1 mysterious seed (from anywhere,town,dungeons ect) will warp you to Bifrost Bridge(bif_fild01): 32,382
You must have an extra mysterious seed on your characters. By clicking on mysterious flower, it will warp you to Bifrost Bridge(bif_fild02): 160,230
If you don't have the 2nd mysterious seed on you, nothing will happen.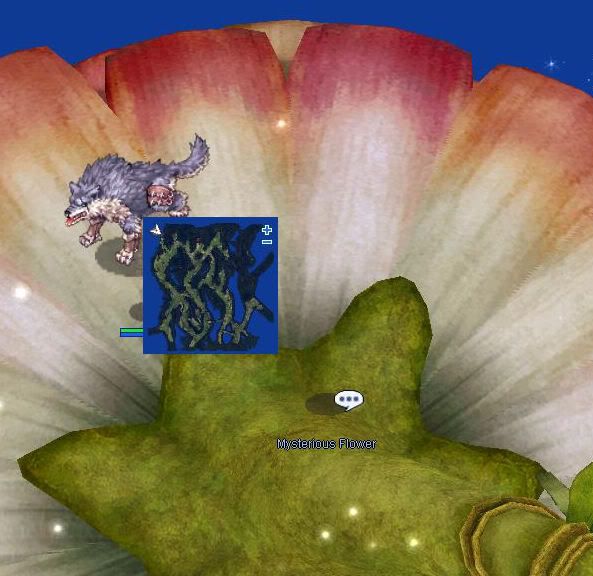 2. Bifrost Bridge(bif_fild02): 160,230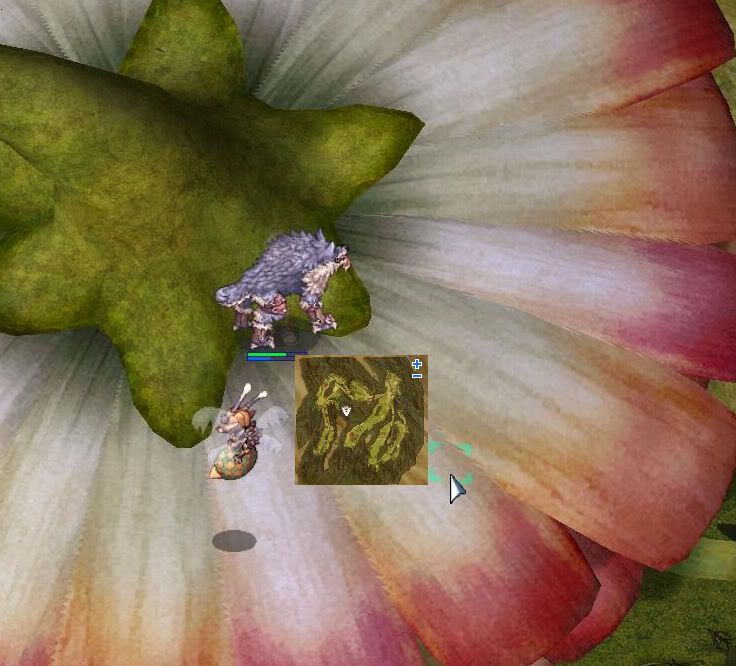 3. Walk/Fwing/Teleport to any of the red dot on the mini map. Nearest distance to walk would be top left. Look for "small hole" hiding in bushes and you will be warp to mora.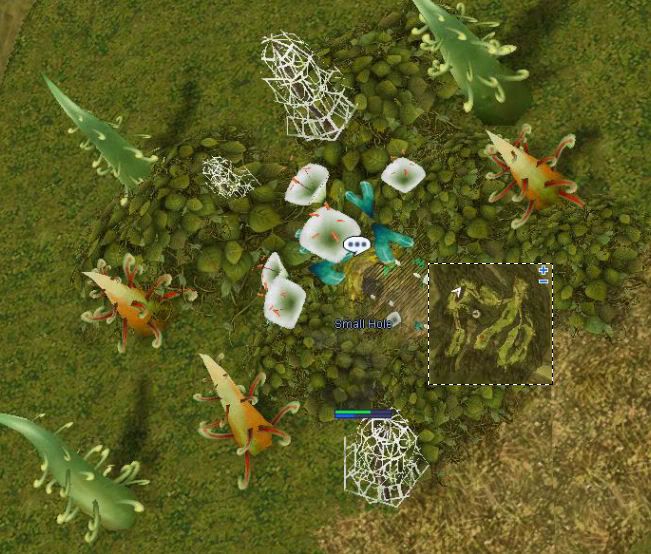 Other options:
2. Find someone with mora warp. There are players asking for mora warp in eden often.
3. Complete wandering guardian quest. For this, you will still have to use the other methods to get to mora in order to get pendant of guardian.
------------------
Elven Arrow and making Elf's Quiver.
Making quivers!!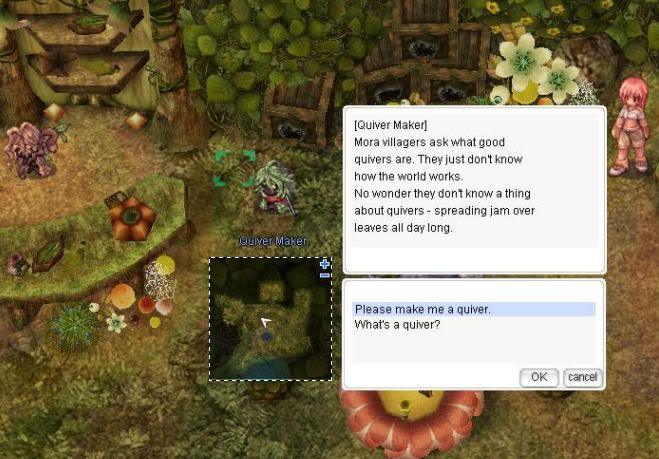 Edited by aquaria, 13 December 2012 - 09:25 AM.