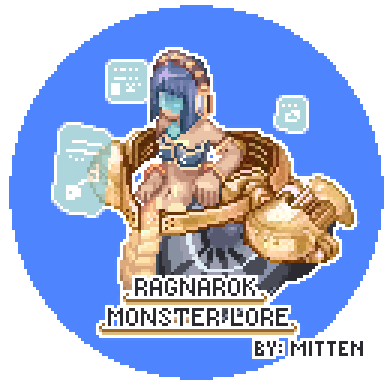 This Thread is listed under Ragnarok Monster Lore
Redirect to Original Thread:http://forums.warppo...__fromsearch__1

Updates:
28/02/2013 - Added Stapo & Magmaring to the Poring Family
20/03/2019 - Added more Poring details description

Ragnarok Monster Lore :Poring



The super-popular monster in RO, which is popular with thousands of players in its kawaii style, and its limelight is much higher than that of Poporing. It likes apple very much, and will follow the people who give apple to it. It will also pick up all kinds of dropped items. With the weakest ability, it's aways being bullied by others. Suitable for novices.
According to myth , Poring were created from Odin's Saliva. Poring is a bubble-like or blob like monster. It is one of the lowest-leveled monsters in Ragnarok.
Porings are also known for their resemblance to pink gelatin. The general shape of a Poring is similar to that of a water droplet but frozen in jelly form.
Porings move by bouncing up and down and can attack by propelling themselves at other monsters (or, more commonly, at players).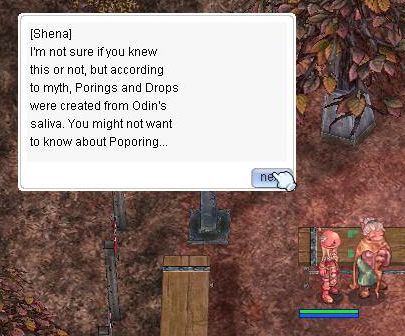 Porings in anime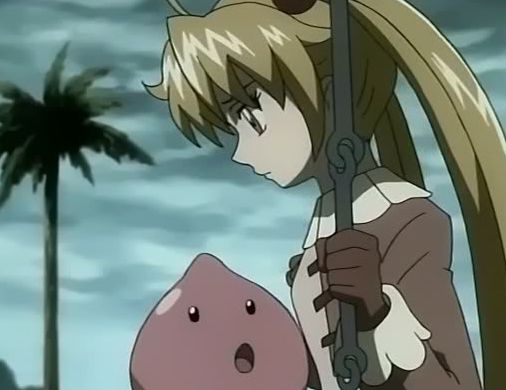 (Poi Poi & Maya in Ragnarok the Animation)

Poi-poi is a very famous Poring that is a pet of the character Ma-chan (Maya) in the anime Ragnarok television series. Poi-poi is known to turn the tide of battles by attacking enemies at their ankles in their blind spot. Poi-poi can also carry potions and food in its mouth to save its friends at crucial movements and by calling out 'Porrring' to provide moral support. Ma-chan has also used Poi-poi to attack by throwing it, causing devastating damage. Poi-poi is so strong that it can sustain any amount of damage and 'bounce' back.


Poring family

Porings also have many "relatives." Most of them are just like a Poring, but stronger and of other colors. Some of them are Drops, (which are yellow-orange and fire property), Poporing (green and poison property), Santa Poring (a normal Poring wearing a Santa Hat), Marin (blue with ice/water property) and Metaling, a kind of metal Poring, Magmaring fire and earth properties, Stapo earth properties. There are also the mini-bosses Angeling (an angel; a holy property Poring with a halo and wings,), Archangeling (An Angeling using a Marin instead of a Poring as it's base), Ghostring (a phantom, a ghost Poring), Deviling (a devil, unlike the other Porings it does not have dots of slime above its head and has cat ears instead.) . Mastering (a gigantic Poring). Pori Pori Level 99 (also known as Bring it on), which talks about the story and origins of these, what many believe is the oldest family of monsters in Rune-Midgard.




Drops




Santa Poring



Marin




Poporing




Metaling




Mastering



Ghostring




Angeling




Archangeling




Deviling




Poring




Jejeling




Magmaring



Stapo

Porings as pets

Poring can be domesticated and walk with their owners, through the use of a special Taming Item. If they succeed, the player obtains an egg that needs to be incubated. Pet Porings need food constantly. Porings are captured by using Unripe Apples, one of their favourite fruits, and they drink Apple Juice. Poring can be equipped with a backpack for show and it allow Porings to be able to carry items for their owner (10 item capacity.) . Owners need to feed them correctly or they'll run away.

Poring Drops


When you kill a Poring, it may drop items (the % means the drop chance or rate):
Apple 10% - Heals a small amount of HP
Unripe Apple 0.2% - Poring taming item
Empty Bottle 15% - Used by the players to create various items. This item also has many other uses in the game.
Poring Doll 0.05% - Used in some quests
Jellopy 70% - One of the most recognized items in the game. Used in some quests
Sticky Mucus 4% - Used in some quests
Knife [4] 1% - Dagger class weapon with 17 Attack Power and 4 card slots
Poring Card 0.02% - Armor card that adds two LUK to your statistics, along with adding 1% Lucky Dodge

Porings have the ability to pick up items that are on the ground, effectively disallowing the player from picking up the item. When a player kills that Poring, the item that the Poring picked up is dropped on the ground. A patch that Gravity has issued to the game made Porings have a limit of picking up 10 items, so it is possible for an item that a Poring has picked up to be lost forever if the Poring has already picked up 10 items; even if that Poring is killed, any items that had been picked up before the last 10 will not drop.


Poring locations

Porings are found in a lot of places, but they can be easily found in the fields surrounding the cities of Prontera and Geffen, the forest around the archer town of Payon, Sograt Desert, the Toy Factory dungeon in Lutie, the Labyrinth Forest, and the fields around the mountain town of Juno.
List of location can be found here:


1@tower(5)
- The Endless Tower

gef_fild00
- Geffen Field
Spawn Rate + 30x / 10 sec

gef_fild07
- Geffen Field
Spawn Rate + 20x / 10 sec

pay_fild01
- Payon Forest
Spawn Rate + 30x / 10 sec

pay_fild03
- Payon Forest
Spawn Rate + 25x / 10 sec

pay_fild04
- Sograt Desert
Spawn Rate + 15x / 10 sec

prt_fild01
- Prontera Field
Spawn Rate + 30x / 10 sec

prt_fild06
- Prontera Field
Spawn Rate + 30x / 10 sec

prt_fild08
- Prontera Field
Spawn Rate + 140x / 10 sec

prt_maze01
- Labyrinth Forest F1
Spawn Rate + 5x / 2~3 min

xmas_dun01
- Toy Factory Warehouse
Spawn Rate + 10x / 10 sec



There is also an area where the only monsters are Poring-type monsters; they are all present, excluding Archangelings and Metalings. This area is often referred to as "Poring Heaven" or "Poring Island" by players.
Location:


pay_fild04
Songrat Desert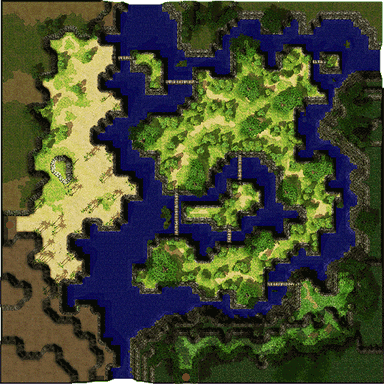 Reference:
http://www.nationmas...om/encyclopedia
http://en.wikipedia....agnarok_Online)
ratemyserver
https://www.roguard....monsters/10001/
Ragnarok NPC : Shena of Einbech
Edited by Esalis, 19 March 2019 - 07:05 PM.