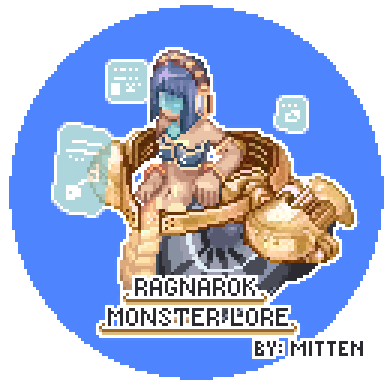 This Thread is listed under Ragnarok Monster Lore
Redirect to Original Thread:http://forums.warppo...__fromsearch__1



Ragnarok Monster Lore : Abysmal Knight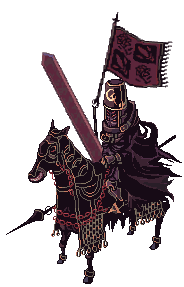 History

The Abysmal Knight is one of the most powerful Demi-Human monster who happened to be inhabiting in Glast Heim , serving Dark Lord .It is also said to have taken down numerous adventurers in the past . Absymal Knight wears a nightmarish helmet , a gray cape and the dark armors that fitted on his body. It appears as a dark knight who is seen riding on his black-colored horse which is also armored in black. He carries what seems to be a broken banner on his side. Despite it seems like the knight having two hands, the knight seems to be holding a lance and a great sword on his right hand all at the same time.
The Abysmal Knight is a fearsome monster as he is said to be roaming around Glast Heim , taking down on those who dared to venture into this place .
In addition , the great sword that he carries is called "Blade Lost in Darkness". It can caused even the purest person to turned evil when he or she was stabbed.
The origins of Glast Heim, as well as its former inhabitants, are a mystery for the most part. Legends passed on by bardic poems and songs sustain that Glast Heim would have been "the fifth" of the many Halls of Honor that were used as Valhalla, harboring fallen warriors chosen by Odin.
It is also said that the Ruins of what was once the capital of Rune Kingdom, whose warriors were so powerful that other nations thought of them as Super Entities. Legends say that the king of that kingdom was seeking more power from the sacred tomes hidden deep inside of the Ancient Tower of Geffenia, so he sent Assassins to steal it from there. Little did he know that by reading the tomes he unleashed evil powers over his kingdom; so powerful that it damned every soul into infinite torment. The king name was lost, now he is only known as the Dark Lord, and what is left from Glast Heim citizens are now fearsome monsters feasting on the flesh and souls of wanderers.
One of the monstrosity is Abysmal Knight.
Though in the past Abysmal Knight is somewhat a group of honourable protector , or known as the White Knight - as the record states. The white knight served Glast Heim to the very last.
Before his death, he fought throughout the battlefield, It is said that the white knight lost himself to the curse and was turned into Abysmal Knight when Himmelmez invaded the Glast Heim Castle. When it was reincarnated it is still in a fighting mood and becomes a horrible knight from the abyss, faithfully guarding Glast Heim with his memory being in loop in the war.It is ruthless and cruel to all invaders. It is said that after understanding the totem engraved on the banner he carries, endless power can be gained...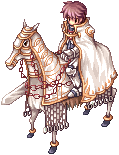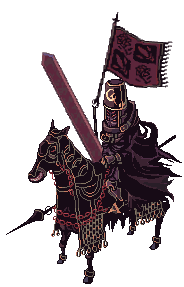 The White Knight of Glast Heim & Abysmal Knight Comparison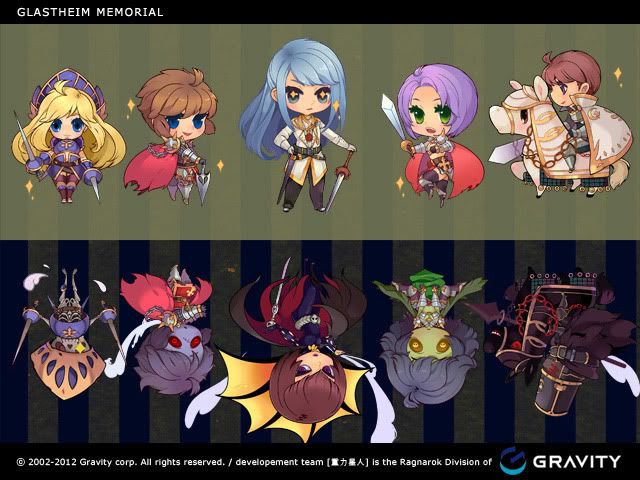 Reference from Gravity on past splash screen on Glast Heim Memorial
Abysmal Knight Drops

When you killed an a Abysmal Knight , it may drop items (the % means the drop chance or rate):
Elunium (3.69%)
Reins (53.35%)
Broad Sword (0.01%)
Battle Hook (0.25%)
Lord's Clothes (0.01%)
Abysmal Knight Card (0.01%)
Blade Lost in Darkness (0.05%)
Ebon Armor [1] (0.1%)


Abysmal Knight Card



Increase damage on Boss monster by 25%.

Abysmal Knight Location


4@tower(55)
- The Endless Tower

gefenia01
- Geffenia
Spawn Rate + 10x / 10 sec

gefenia02
- Geffenia
Spawn Rate + 10x / 10 sec

gefenia03
- Geffenia
Spawn Rate + 10x / 10 sec

gefenia04
- Geffenia
Spawn Rate + 10x / 10 sec

glast_01
- Glast Heim
Spawn Rate + 2x / 10 sec

gl_cas02
- Glast Heim 2F
Spawn Rate + 7x / 10 sec

gl_knt01
- Inside Glast Heim Chivalry F1
Spawn Rate+ 10x / 10 sec

gl_knt02
- Inside Glast Heim Chivalry F2
Spawn Rate + 6x / 10 sec

Reference

http://www.nationmas...om/encyclopedia
http://en.wikipedia....agnarok_Online)
ratemyserver
http://en.wikipedia.org/wiki/Ragnarok_%28manhwa%29
Abysmal Knight and a merchant
Artist Unknown
Picture reference : http://gelbooru.com/...=view&id=235002
Edited by Esalis, 19 March 2019 - 06:53 PM.