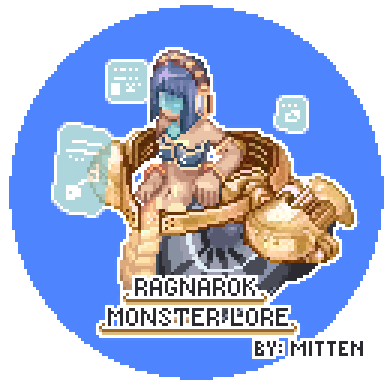 This Thread is listed under Ragnarok Monster Lore
Redirect to Original Thread:http://forums.warppo...__fromsearch__1
This page is
Under construction

Ragnarok Monster Lore : Zombie

A zombie is an a undead creature, something that was dead but came back to life.He can't feel pain. It can poison travelers.
Zombie is commonly seen in Payon dungeon.
History
In the past Payon was not as prosperous as it is now. Back then we had difficulty making a living .A long time ago when Payon was still developing , many of the villagers lived in poverty. The Towns people were so poor that they could not even afford to properly bury their deceased family member. Because of this many people chose to simply place the dead corpses in the Cave near the village.
Many families had to struggle to survive and often could not even afford to properly bury their dead. Some people threw their dead into the cave near the village.
Not only was this a terrible way to treat those that passed away but it would later prove to have grave consequences for this town.
So in that cave , it is said that there are many walking Zombies.
It is believed that the dead who cannot rest in peace and are unable to pass on to the next world.
It is because they were not given a proper burial , the dead were not able to leave this world and pass on to the other world. Instead they became mindless zombies , wretched
souls that were forced to walk the earth for all eternity.
Although in truth it was actually another Monster that renanimate all the corpses and caused all this ruckus.
The Zombies, upon sensing the warmth of a human , begin to assault them but that doesn't mean these Undead hold a grudge against the living.
Their rotten bodies filled with pain and suffering, yearned for the taste of human flesh. Any living person who came near the cave would fall victim to these zombies.
In order to protect the village the Elder Chief founded the Archer Village, to train young warriors who could fight the zombies.
Their rotten bodies cant leave the cold , dark and damp cave, so it's instinctual for them to attack warmth which would speed up decomposition of their bodies.
To this day the battle between the living and the undead s till goes on. It is a very tragic situation, for those zombies were at one time beloved members of the Payon Community.
Zombie is an undead thus it is believed that it weak with Holiness - Holy metal or Silver is rumored to be effective against them. As quoted from an npc:
It's rumored that they fear holiness. That's why Archers prefer to use arrows made out of holy metal, silver against Zombies.

Legend says the chief of this town used silver arrows against walking zombies that used to be his brethren, to enlighten their souls to rest in peace.
We believe only this way, zombies can be leaded to the peaceful world beyond the realm.

You might not agree on our tradition which respects the diseased.Somehow I would like to appreciate the chief to enlighten my grandfather's poor soul.
It is also rumored that the Chief's son perish in the battle to exterminate the undead.
Origin
Zombie is an undead , usually brought back to life by magic. In Payon , the Zombies were believed to summoned back to life by a monster called Moonlight. In parallel story the zombies came back to life because they were unable to find peace in death.
Zombies can also be summoned by magics by wizards/witch or in other name Necromancers. This is noted in Glast Heim Memorial in the fallen of Glast Heim.
Reference Picture: http://samu-chan.dev...Moment-26311048
Artist: Samu-Chan
Zombie Drops
cursed ruby (0.05%)
opal (0.7%)
sticky mucus (10%)
decayed nail (90%)
horrendous mouth (0.5%)
zombie card (0.01%)
Zombie Card
HP Recovery + 20%
Zombie Location
3@tower(5)
-The Endless Tower
gef_dun01
-Geffen Dungeon F2
Spawn Rate + 25x / 10 sec
pay_dun00
-Payon Cave F1
Spawn Rate + 40x / 10 sec
pvp_n_8-4
-PvP : Room Undercross
Spawn Rate + 4x / 6~9 min
Edited by Esalis, 14 March 2013 - 07:44 AM.