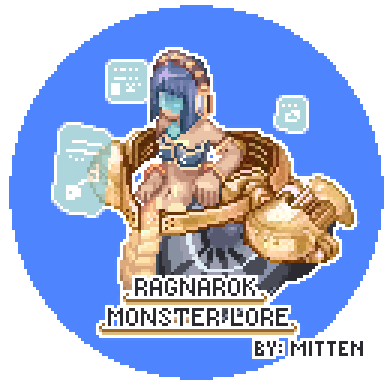 This Thread is listed under Ragnarok Monster Lore
Redirect to Original Thread:http://forums.warppo...__fromsearch__1
Ragnarok Monster Lore : Teddy Bear

In Einbroch, there was a short lived teddy bear fad. However, a series of mysterious accidents and murders where entire families were killed also occured.
It turns out that every family that had been murdered had bought one of thse teddy bears. There were even rumors that these teddy bears were coming to life.
After an investigation, the authoritiies learned that all of the merchants who sold these bears had purchased them from the same wholesaler, an outsider no one knew anything about.
Since the teddy bears were clearly not made to be mere, harmless toys, troops were sent to secure all the teddy bears and dispose of them outside of town.
But as soon as the teddy bears were set outside of town, they sprang to life and started rioting! This is clear proof that these bears are controlled by some evil force.
Now those aggressive teddy bears are scattered all over the place and the government has classified them as monster. Kill with extreme prejudice!
That's all is known of the Teddy Bear .It is advisable that adventurer to be more careful when exploring . Watch out for these bears if you go exploring. They may be cute, but they're known to be extremely vicious!
Teddy Bear Drops
Honey (10%)
Oridecon Hammer (3%)
Elunium (1%)
Goddess of Fortune's Cursed Brooch (0.1%)
Teddy Bear Card (0.01%)
Angry Snarl (0.5%)
Rusty Screw (38%)
Gold Lux (0.05%)
Teddy Bear Card
Reduces damage received from [Undead] race by 30%.
Location
ein_dun02(10)
- Mine Dungeon F2
+ 20x / 8 min
Edited by Esalis, 15 March 2013 - 08:59 AM.