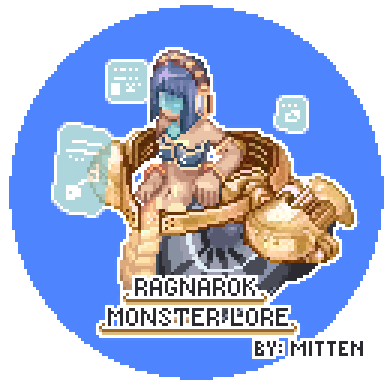 This Thread is listed under Ragnarok Monster Lore
Redirect to Original Thread:http://forums.warppo...__fromsearch__1
Ragnarok Monster Lore : Carat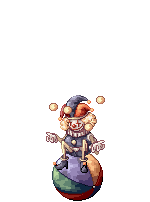 Carat is a Jester that lurks in the Glast Heim Castle. It can be seen around the corridors and in some room trying to entertain anyone that he can find. Although none of the undead really get his joke.
Carat always sit on its big ball , and moves around by bouncing it here and there.
Carat is a coward. It is easily scared and might attack anyone when its scared. Carat can be counted to be one of the most positive creature in Glast Heim, despite being cursed and dead countless time , he still try to entertain everyone.Though not many undead enjoy his act , he still try to make them happy. Sometimes adventurers might bump onto him and he will try to entertain them as well. Although most of the time he will only get slashed and mistaken for an evil monster. Carat seems to have his concious intact , although like most mime and jester , they are not always in the right mind.
It is a mystery how Carat get a hold of his memory and concious , but it is said that the curse never really did anything to him, except let him live an infinite life. Some say that his countless life was the curse to all , since everyone hate his joke and act, and its terribly annoying to see him around , even the Dark Lord seems to be ignoring him.
Carat Drops
White Herb (14.5%)
Ice Cream (10%)
High Heels (0.05%)
Carat Card (0.01%)
Joker Jester (0.01%)
Brigan (32%)
Carat Card
If the headgear is upgraded to +9 or higher, Max SP +150.
INT +2
Carat Location
1@tower(15)
- The Endless Tower
gl_cas01(50)
- Glast Heim 1F
Edited by Esalis, 15 March 2013 - 05:03 PM.