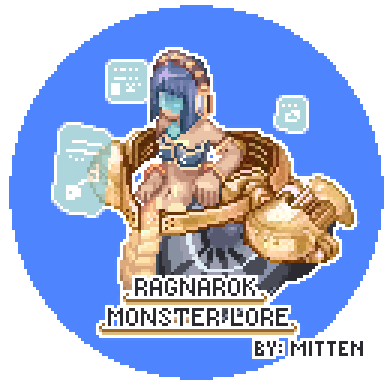 This Thread is listed under Ragnarok Monster Lore
Redirect to Original Thread:http://forums.warppo...__fromsearch__1
Ragnarok Monster Lore : Kiel D-01 / Kiehl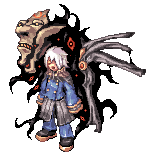 Kiehl Hyre is the son of Kiel Hyre the Founder of Kiel Hyre Foundation.
He is an MVP in Kiel Hyre Quest and can be found in Kiel Hyre Robot Factory Level 2.
History
Kiehl is actually a 2nd Generation Robot made by Kiel Hyre. He is the only known 2nd Generation Robot that survived. The rest of 2nd Generation Robot were disposed by Rekenberg Corp. Rekenberg for some reason did not destroy Kiehl and return him back to his owner Kiel . Kiel named the robot Kiehl and treat him as his own child. Kiel then put his long lost lover's ring inside of Kiehl as an inspiration to his Condensed Memory Scroll (Brain) . Little that he know that the Ring provide enough hate that it affects Kiehl judgement in life.
Kiel took Kiehl under his wing and made him an apprentice . Kiehl learned everything that he could and eventually surpass his own father .
Kiehl later developed 3rd Generation Robot which is more sophisticated and powerful than its predecessor. The 3rd Generation Robot were no longer built from mechanical framework. The entire body is a Homunculus , which makes them organic.
Their artificial hearts were made from imitation Ymir Heart Pieces. They can experience physiological phenomena just like ordinary humans.
Their Condensed Memory Scroll (Brain / Hard Drive) were made more stable from its predecessor which does suffer from critical errors and can be cheaply mass produced.
Eventually Kiehl judgement stray and he decide to join Rekenberg to create destructive weapon by modifiying the 3rd Generation Robot to become a Killers.
Kiel Hyre Quest
Picture Reference: http://25.media.tumb...5jtiwo1_500.jpg
Artist : Unknown
In Kiel Hyre Quest the adventurer eventually intervane with his idea by investigating Kiel's past and Kiel Hyre Foundation activities with the help of Schwaltzvalt Republic Agent. The adventurer manage to get to him and defeated him.
Kiehl then explained to the adventurer "It's said that man was made in the image of God. Well, robots were made in the image of man. You humans kill each other as much as you like, as far as I can tell. It might not be ethical for me to provide weapons to humans that need them...But that's why they are weapons. It's more humane for robots to fight than humans. Robots don't naturally feel pain or emotions." . The Adventurer explained that his doing will eventually destroy the world if he continues. In reply Kiehl told the adventurer that he won't stop his plans , and told the adventurer to fight him.
Kiehl lost the battle and he gave the ring to the adventurer. He then told the adventurer that he will destroy the whole factory with his old body . He explained that he has developed a 4th Generation Robot to replace his older body. He then let the adventurer escape by showing the adventure the way out.
"Here, I'm aware that father sent you to get this. Consider it my final gift to him. I'm surprised he left this ring inside me though. I imagine it must be precious to him. I also have a message I would like you to give to him. The body I'm using right now? I made it myself with the most advanced technology. Consider it a Fourth Generation Robot, if you will. Father will understand. Also, we have three minutes to evacuate. You're a worthy opponent and a human I respeft. I don't know if we'll meet again in the future, but who knows? I'll open the exit for you. Farewell."
Kiel D-01 former body was destroyed with the factory. But he has created himself a new body which is called Kiel D-02 which is far superior to the older version.
Picture Reference: http://24.media.tumb...i60go1_1280.jpg
Artist : Unknown
Drops
Old Purple Box (30%)
Dagger of Counter (5%)
Survivor's Rod [1] (5%)
Glittering Jacket [1] (10%)
Morrigane's Belt (10%)
Morrigane's Pendant (10%)
Kiel-D-01 Card (0.01%)
Pocket Watch (30%)
MVP Drops
Old Blue Box (50%)
Old Card Album (20%)
Old Purple Box (55%)
Kiel-D-01 Card
Reduces Cast Delay of all skills by 30%.
Location
kh_dun02
- Robot Factory Level 2
+ 1x / 120~180 min
Edited by Esalis, 18 March 2013 - 02:47 AM.