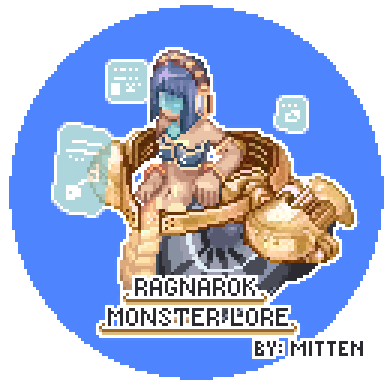 This Thread is listed under Ragnarok Monster Lore
Redirect to Original Thread:http://forums.warppo...__fromsearch__1
Ragnarok Monster Lore : Entweihen Crothen

(under construction)

Entweihen Crothen is a middle-ranking demon , that was supposedly related to Naght Sieger as an advisor or some sort. But actually it seeks the opportunity to kill Naght Sieger and usurp his position amongst the demons.
Entweihen Crothen has set up its base near Asgard, the empyrean, to gather his forces to attack Naght Sieger. To reinforce his army and efficiently command his soldiers, Entweihen Crothen has set up ranks for his soldiers. The Endless Tower used to be a human building, but Entweihen Crothen seized the tower to use it as his army base camp in which his soldiers are camped on different levels according to their rank: the lowest ranking demons are positioned closer to the bottom of the tower, and the higher ranking demons are positioned near the top. Entweihen Crothen resides at the top level where he can command his subordinates and oversee the tower.
After learning about Entweihen Crothen's ambition, the enraged Naght Sieger used all of his power, and even entrusted drew upon that of his subordinates, to seal Crothen's tower with a thick fog that surrounded the island.Although the tower was sealed from the outside, Naght Sieger knows that he can be overwhelmed by the sheer number of the soldiers in Entweihen Crothen's forces. All he can do is set up his base near the tower and observe.