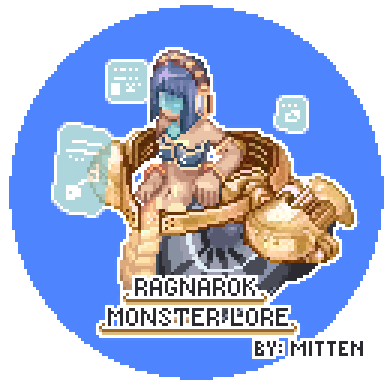 This Thread is listed under Ragnarok Monster Lore
Redirect to Original Thread:http://forums.warppo...__fromsearch__1
Ragnarok Monster Lore : Giearth

Giearth is dwarflike creatures who live underground , looking for ores.They wears a miner clothing and equipped with a goggle helmet. They prefer to live underground . They gathers ores and processes them. Who knows what he plan to do with it. It rarely initiate attacks unless somebody tries to steal his possession or to attack first.
Nobody knows where they actually come from , they seems to just pop up out of no where. Some said that they actually have a city deep underground but nobody can actually prove it. Giearth can always be found in Dead Pit or the Ant Hell.
Remarkably , none of the monsters in Dead Pitt nor Ant Hell are hostile towards Giearth.
Giearth Drops
Great Nature (0.3%)
Star Dust (1%)
Coal (1.5%)
Elder Pixie's Moustache (55%)
Cap [1] (0.1%)
Elven Ears (0.01%)
Giearth Card (0.01%)
Giearth Card
Gain immunity to the Confusion status.
Increase resistance to Earth Property attacks by 15%.
Edited by Esalis, 14 May 2013 - 02:35 AM.