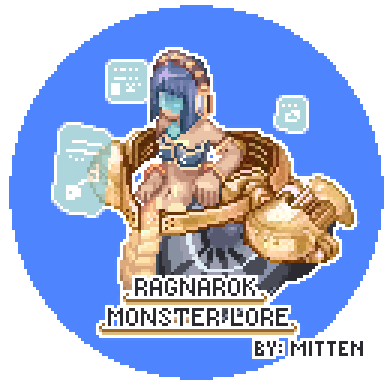 This Thread is listed under Ragnarok Monster Lore
Redirect to Original Thread:http://forums.warppo...__fromsearch__1
Ragnarok Monster Lore : Ant Egg


One of the small white egg-shaped pupa or cocoons of the ant, often seen in or about ant-hills, and popularly supposed to be eggs.This eggs will hatch into a monster Ants that are huge compared to the normal species.
The Eggs will hatch into different type of ants depending on the Queen. The list of variation that the eggs will hatch to are Deniros , Andres , Pieres and Vitatas. The known ants that are responsible to care for the eggs are Andres.
Ant eggs can be found in the popular monster ant lair the "AntHell". They can also be found in Fort St. Darmain. The abandoned fortress seems to be the new spot for the ant species. It is suggested that some eggs can be seen laying about in the area because they were rouge eggs or stolen eggs.
Unlike the normal ant species , the Monster Ant species will not be hatch as a larvae. It seems that they have evolved or mutated in someway that allows them to skip the larvae stage and hatch straight to become an adult ant. This evolution or mutation increase the population of the ants by the double.
Their increasing numbers have alerted the Morroc Goverment and led to an extermination of Ant population in Sograt Desert. The extermination continued for a few years and as a result half population of the ants were wiped out. The Morroc Goverment decide to lay siege on the Anthell and exterminate the whole population of ants. Unfortunately Morroc was destroyed before the seige .
The Population of ants thrive once again , but they did not expand into Sograt Desert this time. It seems that the ants now have expanded in other region. The scout have reported that they found their new location to be in the Abandoned Fort St. Darmain.
Ant Egg Drops
Empty Bottle (20%)
Jellopy (30%)
Shell (27.4%)
Sticky Mucus (7.5%)
Iron Ore (2.2%)
Phracon (1.35%)
Andre Egg Card (0.01%)
Ant Egg Card
Maximum HP + 5%
Edited by Esalis, 12 June 2013 - 06:23 PM.