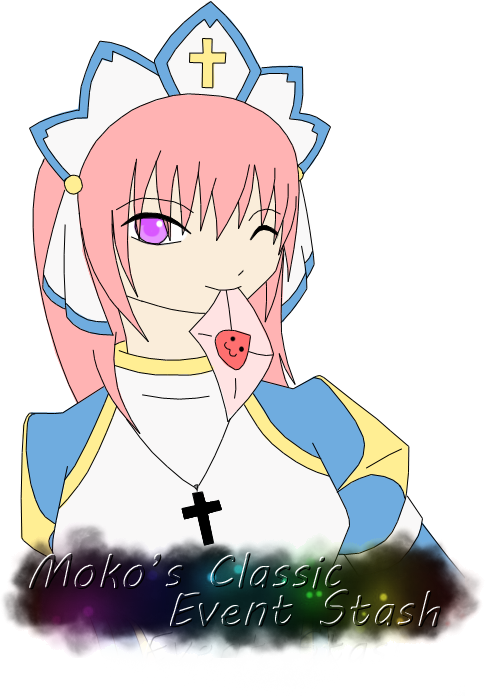 Check out the forums for weekly updates for upcoming events!
[ Update ]
Sorry theres still alot of things going on right now, I'm trying to make time for a PvP event for you guys.
The weekly events may not start til sometime in September.
[ Welcome ]
Moko here, working together with Oda to bring fun and adventure to RO!
We try to have weekly events mainly on Fridays (if I have time, its not always guaranteed)
Everyone is welcome to join regardless of level, class, species, etc. as long as you be a good sport and have fun!
A record of events (both finished and upcoming events) are listed in the post below!
We will also have a list of people who generously contributed to these events with donations!
All 5 types of events that are held also have a description and rules in them, so you know what this is all about ahead of time.
This thread will also be constantly updated during each event, as well as being updated each week. So keep on checking!
Any suggestions or ideas are welcome! Please inbox me!
Also, I am not a GM nor a Moderator.
[ Some Important Stuff ]
Just some convenience for those who are a little confused with something.

Item/Map/Monster Database (Classic)
Play Renewal too? Find us on there: http://forums.warppo...ಠ益ಠლ-csi-chaos/
Note: Not every event will have prizes. But that shouldn't stop you from having fun and joining us!
Note: I won't respond to unnecessary pm's during events.
[ Special Thanks ]
Oda: For helping out with past and future events!
You guys: For participating in our events! And for donating ideas/prizes too!
Edited by Akreis, 18 October 2013 - 03:07 PM.