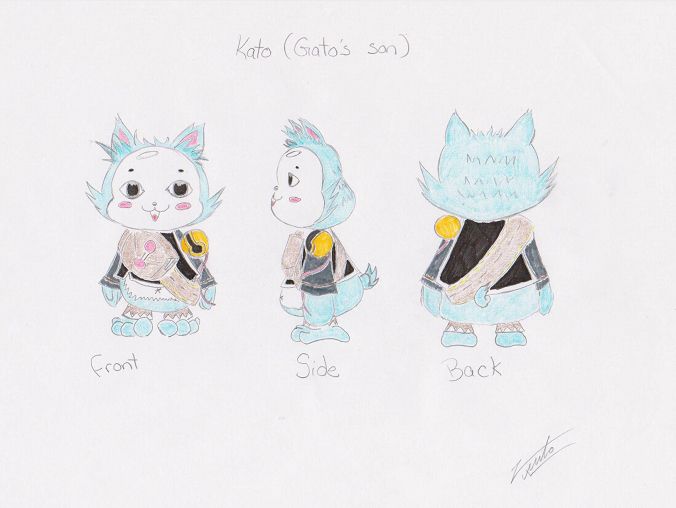 Pet name:Kato
Description He is the son of Gato (from port of the wind)
Stats: +5% on the gold you get from mobs, +5% on the experience you get from killing mobs
Special skill: Forehead reflection! ----> by using the reflection of his large forehead, it burns the ennemis that attacked its master.
***Not ridable, it is similar to white tiger but have passive/active skills
Reference used: Gato (his clothing design/color usage) and Happy from Fairy Tail the anime (especially the eyes)
IGN: CashSeeker
Edited by Luckyin, 11 December 2013 - 08:46 AM.