Aloha E komo mai! Please ask your questions in the thread to be answered during our twitch livestream on the 22nd!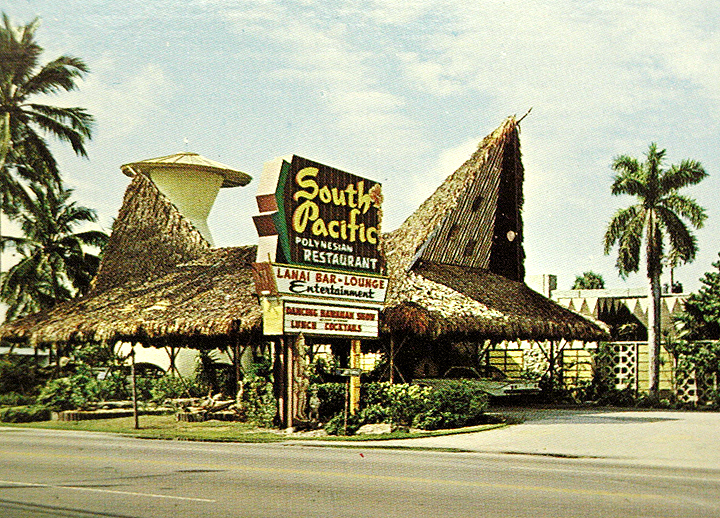 Welcome to the South Pacific Polynesian Restaurant
This Florida restaurant was a competitor to the Mai Kai (previously showcased) and survived until the mid-1970s.
For this week's album, Annette Funicello's Hawaiianette! The Mickey Mouse Club alum goes tropical with this great 60s album of Island inspired songs, including the Sherman Brothers written Pineapple Princess. When you visit the excellent Trader Sam's Tiki Bar at the Disneyland Hotel in Anaheim, one of the songs they have on in the background is Santo and Johnny's version of that song.

For this week's potent potable, is Cesar's Rum Punch. This drink was created at Haiti's Grand Hotel Oloffson, by Joseph Cesar. Photo by me.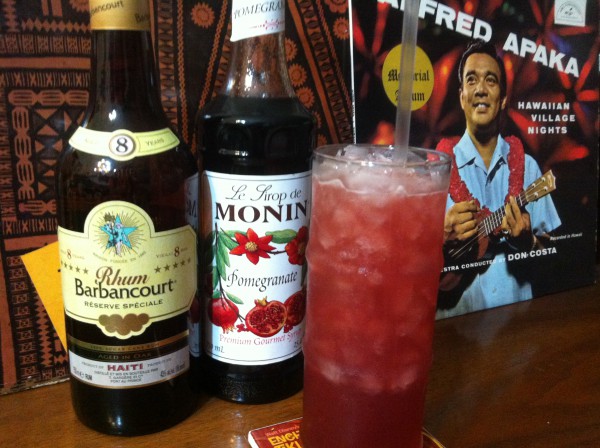 2 oz fresh lime juice
1 oz grenadine (use Monin Pomegranate syrup if you can get your hands on it)
1 tsp sugar syrup (I use agave syrup)
3 drops Angostura bitters
2 oz Rhum Barbancourt
Shake well with ice cubes and strain into a tall glass filled with crushed ice. Recommended to garnish with a pineapple wedge speared to a cocktail cherry.