Aloha folks! This is the place to ask questions for us to answer during our Tiki Tuesday live broadcast at 3pm this next tuesday! Questions about the game, behind the scenes, what it's like to work in the games industry or just what our favorite stuff with are questions we'd be happy to answer! Check out previous threads if you think that your question may have been answered before too!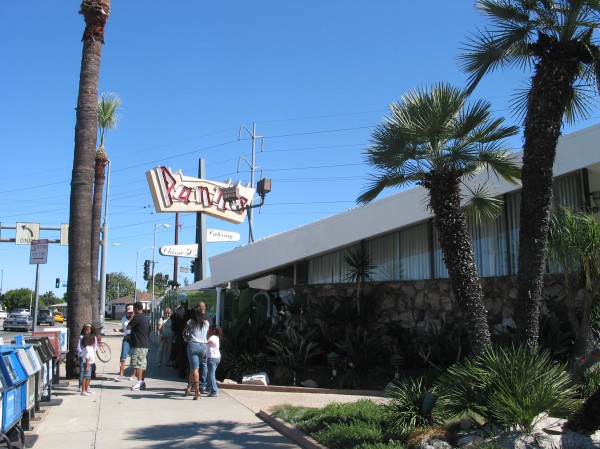 Restaurant of the week is my personal favorite eatery in Los Angeles: PANN'S Diner! A literal Mom-and-Pop restaurant, this diner was founded by George and Rena Panagopoulos in the late 50s. George had emigrated from Greece after WWII and had married Rena. Together, they worked in diners and restaurants through the east coast, the Southeast and eventually made their way to Los Angeles. Since George had learned cooking in the restaurants of the South, Pann's has always had amazing Southern comfort food (the chicken and waffles rival Roscoe's in my humble opinion).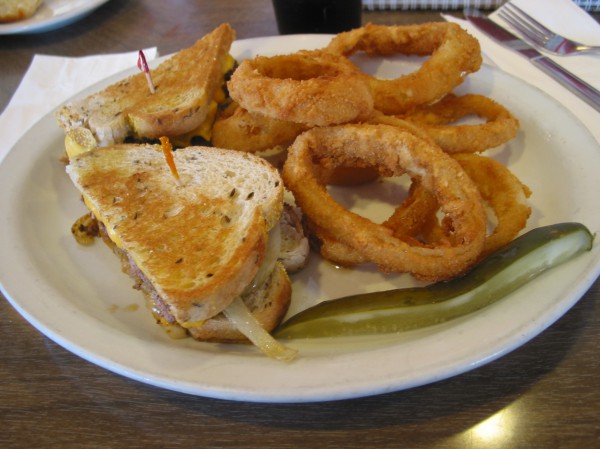 The building is as impressive as the food. Designed by Chinese American Architect Helen Liu Fong (please read this article about her work, very cool), it epitomizes the "Googie" style. This style is sort of the architectural expression of postwar futurism, with bold V shapes , signs design be spotted from passing motorcars and space age materials. The inside of the restaurant had been desecrated in the 70s to make it look more stereotypically "50s" but in recent years they had removed that to restore Pann's to it's original glory.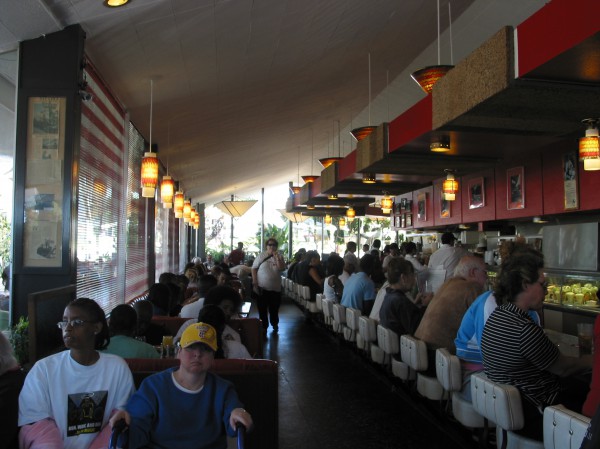 A few years ago, I happened to meet Mrs. Panagopoulos, who was happy to chat about the history of the restaurant that she and her husband built. She and her son buzz by the restaurant often to make sure that service and the food are up to snuff. And they always seem to be. If you live in the Los Angeles area or plan to visit in the future, make sure to stop by Panns.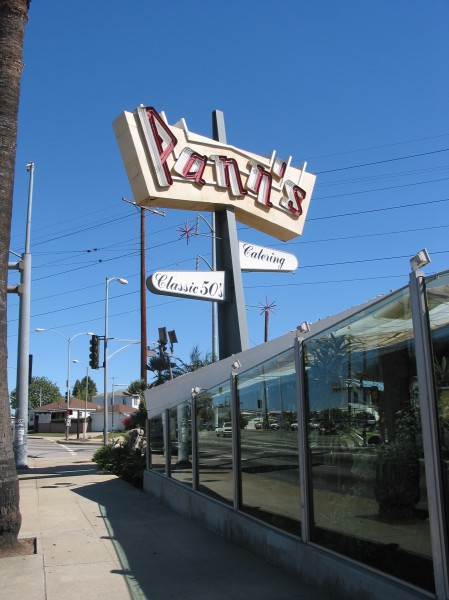 Well, since you're already sitting down and eating a burger or fried chicken at Panns, why not enjoy some relaxing midcentury organ tunes?
While you have that playing in the background, you might as well chew on some Space Food Sticks and enjoy this futuristic cocktail:
THE COCONAUT
From Beachbum Berry's Remixed book, which you should really buy.
8oz Lopez coconut cream
2 oz fresh lime juice
7 oz dark Jamaican rum
Put everything in a blender and fill to the top with ice cubes. Blend until slushy. Pour into ceramic coconut shell mugs (if you have them). Serves two to four. You can spice up the presentation of this cocktail by hollowing out a half a lime and placing a toasted cube of white bread inside. Place the lime shell, and douse the crouton with 151 proof rum and light with a long match. This will give a fun flaming effect for the drink.
Photo from here.