Now that we're back to our regularly scheduled programming, this is the place to ask your questions to get answered during our tiki tuesday stream. Last week was a pretty crazy one, with testing, extended maintenance and prepping WoE TE for it's soft launch this week. So I apologize if you asked a question and I was not able to provide a definite answer on. One benefit of running the show after maintenance on Wednesday that several tweaks and changes to the game we were able to put in based on the questions asked!
Also, I had more questions about off topic stuff asked (which really helps to pad out the length of the show) and I like answering questions about pop culture stuff.
So please ask away!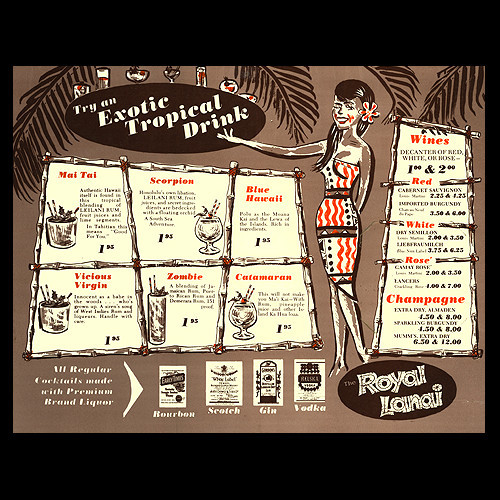 For the album of the week, let's go with some fun Hawaiian Luau Music!
Today's recipe is something BBQ friendly for Father's day or just to enjoy the summer outside grilling: The Bengal Barbeque Sauce (for chicken)!. This is a secret Island-influenced recipe smuggled out of Disneyland's kitchens, courtesy of Tiki Central's Food Thread
Bengal BBQ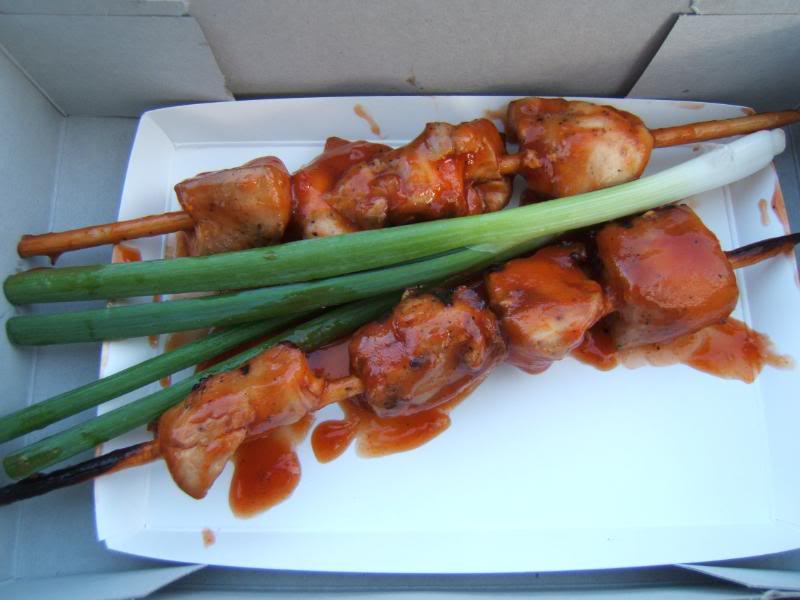 Photo from this Disney Blog
Tonkatsu Sauce (Chicken Marinade)
Ingredients
Teriyaki Sauce 1 cup
Soy Sauce 1 cup
Red Wine Vinegar 1 tblsp.
Brown Sugar 1 cup
Sherry Cooking Wine 1/2 cup
Whole Bay Leaf 2 each
Ground Black Pepper 1 tblsp.
Fresh Ginger Root 3 tblsp.
Fresh Garlic 2 tblsp.
Preparation
Mix ingredients and marinade chicken overnight in your refrigerator.
Pour-on Tahitian Sauce (Chicken)
Ingredients
Whole Cloves 4 each
Red Wine Vinegar 1 tblsp.
Catsup 1 cup
Crushed Pineapple 1/2 cup
Pineapple Juice 1/2 cup
Brown Sugar 1/2 cup
Soy Sauce 1/2 cup
Orange Juice Conc. 1/4 cup
Water 3 tblsp.
Preparation
Simmer cloves in vinegar for 5-10 minutes. Strain cloves and add other ingredients.
Bring mixture to slow boil over medium heat.
It's recommended to steam the chicken until the pink is gone from the middle before putting on the sauce. Optionally, grill the chicken briefly just to get the grill marks on before adding the sauce.