Hi there, friendos!
Today, at the Black Claw nest, My group received the message "Only fellowship can apply to move." when Trying to enter the Elga boss fight. This happened not only once, but twice, after we restarted and tried to go again. We were clearly in a fellowship, and in the same map, as that was the only way we could have made it that far.
Does anyone know what causes this, or a way to prevent it? I've gone to Elga several times today, mostly alone, and this problem hasn't arose until this evening. I've submitted a bug report, but sadly have very little information to contribute. Thank you.
Screenshot (sorry, I don't know how to upload images to the forum):
https://gyazo.com/bc...2e9d4d394ee031d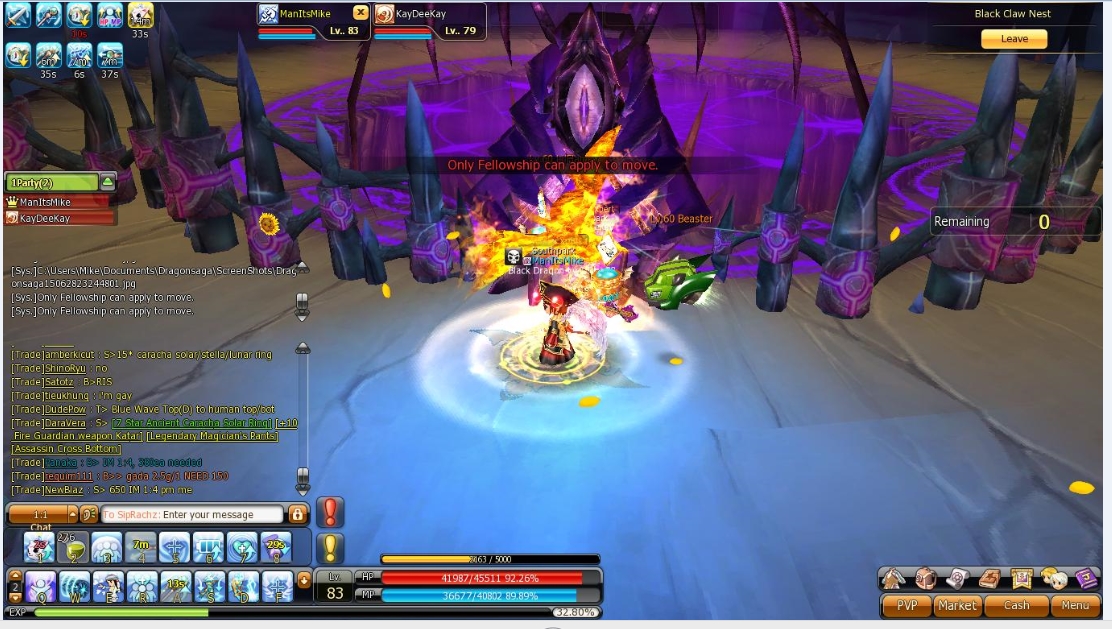 edit: learning to post pic. Fingers crossed
Edited by ManItsMike, 02 July 2015 - 11:45 PM.