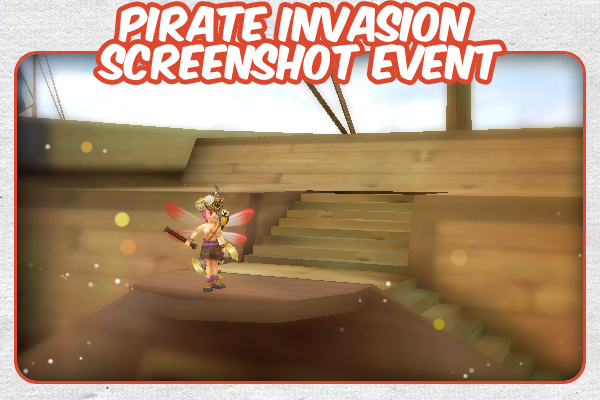 The Pirate Season is in full swing, and Pirate Coins are everywhere! Pirates are clambering' ashore to get some of that treasure back, and maybe to see some of the wonders their pen pals on land have been telling them about!
What will you do when you run across these pirates on shore?
Event Details
Relate your pirate encounters or adventures in ROSE! Submit a selfie with your in game pirate crew, or capture a moment when you faced off with a pirate foe! Don't forget to caption your encounter!
The most unique entry will be awarded at the end of the event with 200 IM Points! Early bird entries have a chance at being showcased on the official ROSE Online Facebook page!
This event will run from 9/22/2015 – 9/30/2015. Winners will be announced October 1, 2015.