Click on the image to cast your vote!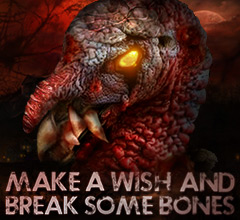 So we have noticed that one of the major issues that has come up time and time again are the graphics. Unfortunately, while we are extremely limited on what we can change, we want to run an experiment to see how far we can go.
What we are going to do is, re-texture an existing Monster, Item, or NPC that you guys find particularly drab looking. We cannot effect the existing 3d model, but we can effect the way it looks, essentially we are giving it a new paint job.
So we are putting it up to a vote. That object will then become our test subject. The item with the most votes will be utilized in our test and we will be showing our results through out the production process.