Tiki Tuesday is our weekly Q&A show where I answer questions from the community. This is broadcast at twitch.tv/warpportal at 3pm PST (GMT-8) on Tuesdays
Born on this day in 1941 is animation legend Hayao Miyazaki. Known for his beautiful, empathic pictures, he's also been making his "one last film" for decades now. I'm a big fan of his movies, especially Castle of Cagliostro (since CM Maridah isn't here I can properly say this is still THE best Lupin film ever made) and was privileged to meet Mr. Miyazaki by accident during the premiere of Spirited Away back in '01.
Castle of Cagliostro was Miyazaki's first movie as director. Thanks to a showing of clips from this film at Disney animation studios in the 80s, Miyazaki would gain a fan and future ally in Pixar's John Lasseter.
Exciting, funny, poignant and progressive, these films are among the best works of animation ever produced.
He's also a hell of an aviation illustrator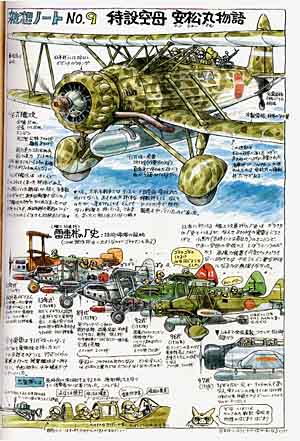 Ask your questions for this week's show and don't forget maintenance this week is from 10:30-5pm Thursday!
Also don't forget