Patch Notes v603
Today's maintenance was largely our monthly backup and server maintenance period.
It also marks the beginning of the new month, which usually means, new costumes in the Lucky Spin and some change ups in the Item Mall!
Here's what we have for February!
After hearing various feedback from the community, this is the start of some new items we'll be putting on sale in the future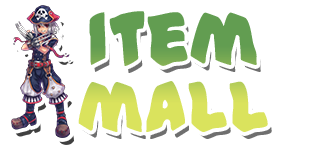 Specials > Sale
180 Days Premium Service (a 20% Discount from buying 6x 30 Day Premium Service items, at 2875 IM Points, instead of 3600)
Lucky Spin
Newly added, from our amazing community, chosen costumes from our costume contest!
Adam & Eve Costume Set
Badass Lover Costume Set
Tango Costume Set
And for that special day in February, we snuck in this:
Pink Angelic Wing
February Rotation
Black Tuxedo Look
Caveman Costume
Pop Idol Blue
Pop Idol Green
Pop Idol Pink
Traditional Black Chinese Costume
Traditional Yellow Chinese Costume
White Angelic Wing
Item Mall Updates
Specials > Limited
Available for February
Military Cap
Notice:
The following items are scheduled to be removed on February 8.
Specials > Limited
Box of Enchanted Stones
Specials > Sale
Honor Reward Bonus (30 Days)
Clan Point Booster Pack
Account Storage Expansion (5)
Character Storage Expansion (10)
Box of Venurunes
Box of Saturunes
Box of Medal of Fortune
Snowman Shop Coupon
Igloo Shop Coupon
Moldie Shop Coupon
Fish Shop Coupon
Panda Shop Coupon
Specials > Event
Boys Snow Suit Gift
Girls Snow Suit Gift
Curling Broom
Curling Stone
Rosarian Skis
Hockey Stick
Edited by Dragonlark, 02 February 2016 - 08:29 AM.
removed formatting (default text color)