Hi! I just wanted to point out that the monster Suspicious Herb Digger in South Plains gives a quest starter item, wich really ends the quest line of the afancs, since without it ends too sudden (in my opinion)
Currently that item is droping about 5% (just random testing with my new chars), and I think not too many people knows about it, since I discovered just by luck because it droped at the first kill with one of my chars.
Since it is a quest starter item, I think it should drop 100% like the mastering item in Elemento Academy.
(and btw the item description of the quest starter is wrong, since it says it is worn by the afanc

)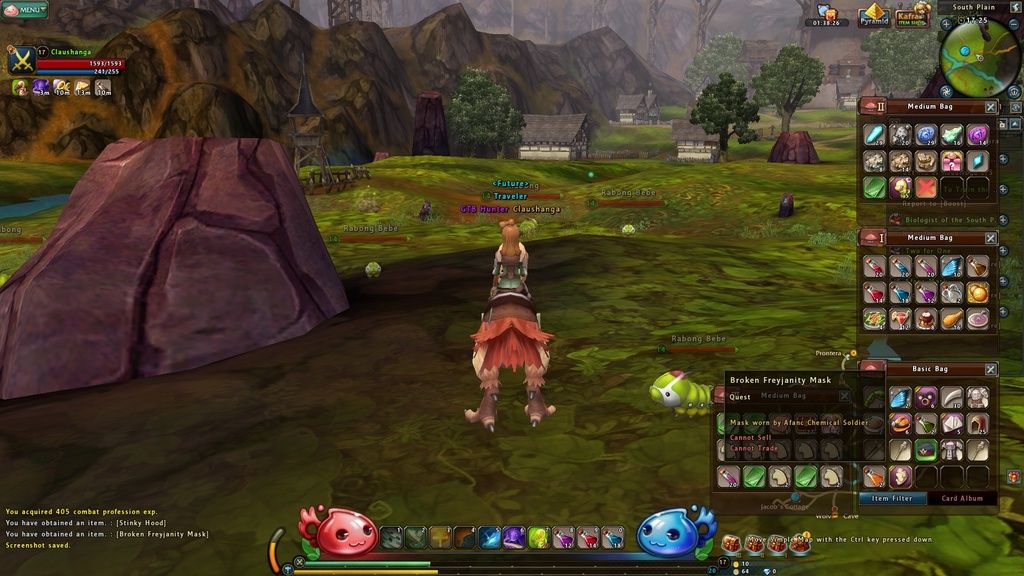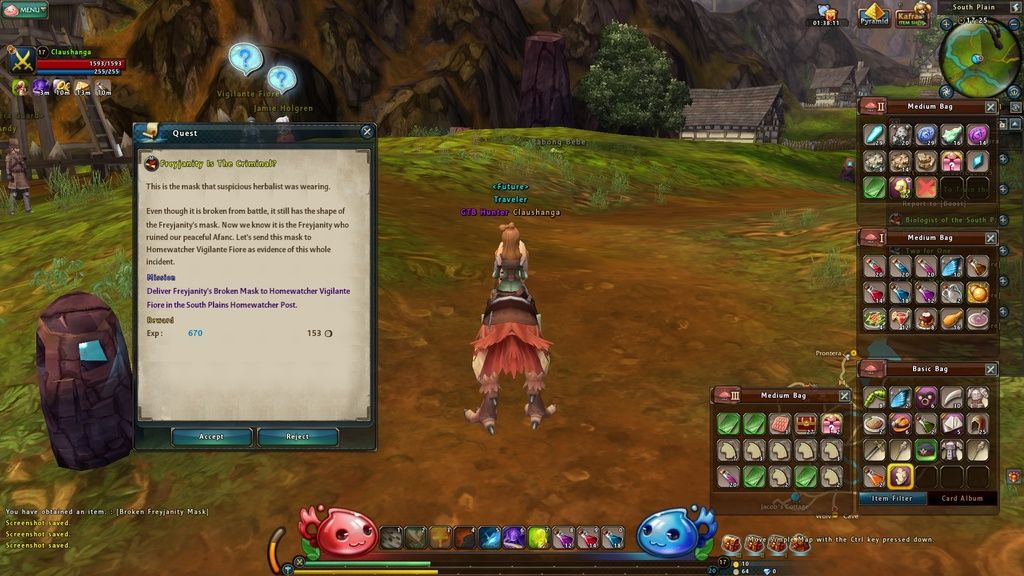 Edited by Clauchy, 05 June 2016 - 10:07 AM.