Patch Notes v619

Lucky Spin
Ahoy, Maties!

Arrrrrrgust be behind us, but Septembarrrrrrr lives on like a cold breeze in the open sea! Our scurvy community seadogs have been plundering their booty chests and found gear that made Davey Jones' walk the plank.
Royal Fortune Costume

New!

Riot Corsair Costume

New!

Outlaw Punk Costume

New!

Captain Zack Outfit
Explorer Rascal Costume
Hippie Costume
Hunter Costume
Lolita Costume
And because we're all about pirates this month, all of our pirate themed outfits (Royal Fortune, Riot Corsair, Outlaw Punk and Captain Zack) will also receive an additional +25% EXP bonus on top of the regular Lucky Spin bonus throughout September! Shiver me timbers~!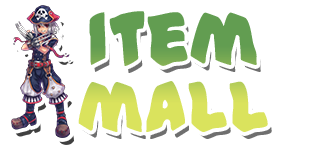 Specials > Event
Captain's Booty

Pink Captain's Eyepatch
Blue Captain's Eyepatch
Gold Captain's Eyepatch
Green Captain's Eyepatch
Red Captain's Eyepatch
Violet Captain's Eyepatch
White Captain's Eyepatch
Summer themed boxes are no longer available for purchase.
Talk Like A Pirate! Event

A new item, Pirate Booty Bag (created by a member of our amazing community!), can be earned by trading in your Ancient Pirate Coins to [Captain] Peg Leg during the most swashbuckling event of the year! Talk Like a Pirate! begins on 15th September, and runs through to 30th September. Keep an eye out for more details soon!