Patch Notes v621

Bug Fixes
Several adjustments have been made to alleviate disconnections caused by high combat activity areas (e.g. Akram Arena). We appreciate your feedback on this issue and will continue monitoring and make further adjustments as needed to improve on latency and connection issues during these scenarios.
Updated Magical Wizard Hat to disassemble into Premium Points.
Corrected buying price on Silentwalker Boots.
Updated class restrictions on Wild Hawker Boots and Silentwalker Boots to be consistent with other class armor pieces.
Corrected misinformation of how many Ancient Pirate Coins are required for exchange in [Captain] PegLeg's dialogue.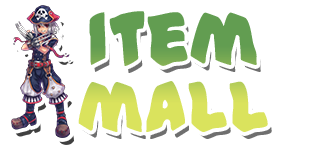 Several new discounted rate boxes have been added to give you more for less! And don't miss out on an opportunity to win fabulous prizes in our Lox Item Mall Shopper Raffle which will be ending soon.

Items > Gameplay
Adventurer's Booster Pack

New!

Adventurer's Cuisine Pack

New!
Specials > Special
Silver Keychain

New!

Golden Keychain

New!
Specials > Sale
Premium Account Service (180 Days) and Back to School boxes are no longer available for purchase.