Its that time again Dragon Saga Friends!
Starting on Friday, October 21st, 9:00 AM PST
and Ending on Saturday, October 22nd, 9:00 AM PST
We will be doing a live stream on www.twitch.tv/warpportal in an effort to raise money for Extra Life!
All proceeds go to the children and are Tax-Deductible. This year donations will be going to Hurley Children's Hospital in Flint Michigan.
There will be In-Game gifts for those who donate, so make sure that your information is accurate and up to date with your Warpportal account so that we can verify which donation is yours. *Don't forget to keep your receipts*
Here are the list of rewards that will be going out as a 'thank you' for our Dragon Saga players who donate at the following tiers:
$5 - 49
Bulldog Pet Egg
x 3 Pet Food (30 Days)
X20 Enchantment Insurance Scrolls
*All new Extra Life Balloon
50 +
Golden Dragon
x 3 Mount Food (30 Days)
Hastur Soul Box
*All new Extra Life Balloon
100+
*Exclusive Car Mount
x5 Mount Food (30 Days)
Hastur Soul Box
*All new Extra Life Balloon
*All new exclusive Extra Life Balloons gives a +6% to Max HP!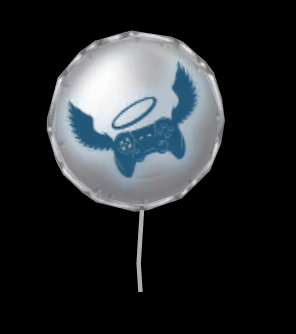 Just like last year, the Dragon Saga portion of our Livestream will be at 12:00 - 14:00 Server Time! CM Dragonlark and CM Oda will be joined by Dragon Saga Developer Popcorn and GM Tirfing on an epic adventure through the game! Join us to help us take out monsters and stay with us as we play for this awesome cause!
*To qualify for your tier rewards: when you make your donation, do not make it anonymous, and make sure to provide a name (this can be your character name if this is how you wish to be identified). Donations that are anonymous will not qualify for a tier reward!!! Once you have made your donation (make sure to use a real email, as you will be emailed your receipt), forward your receipt to the email community@warpportal.com with your character name, the game you wish to receive a tier reward for, and the tier you are verifying.
You can make multiple donations if you would like for different accounts, however you can only get one donation reward per account. So if you wish to get a 25 dollar tier reward on two different accounts, you would make two separate donations of 25 dollars, and with each donation, provide a character name from the account you wish the tier reward to go to.
Rewards will not go out immediately. We will make announcements as donation tier rewards are sent out towards the end of the month.